Fiery Decade To Close With a BMW SUV Boom
BMW sure knows how to keep its fans interested, and thoroughly so! There has been a crazy wave of rumors, all fueled by some revelations from BMW.
SUV lovers, hold your hearts and be prepared for the hottest tip-off ever from the motor world. If what we have heard is true then by the end of this very decade, yes, BMW is going to roll out as many as 8 SUVs – each distinct, each one a precious piece of work, exclusively for its enthusiasts. Fingers crossed, if all goes well, BMW SUVs in 2020 are going to totally sweep us off our feet.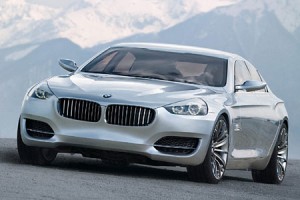 So, here is the deal.
The offerings will range from the compact front-drive X1 to a more macho X8 variant of the grand seven-seat X7 SUV, the production of which has been confirmed, already. The new X1, too, is going to give way to a more sporting X2 variant. It will be available in both front-wheel drive and four-wheel drive format. For this one, we won't have to wait for too long. News is already out that this one will be hitting us forcefully the coming year, giving us more reasons to look forward to 2015, a year that has already promised us much! Add to all that, the upcoming BMW SUVs, and you have yourself a racing heart, in thrill and pure anticipation.
Excitingly enough, BMW is all set to launch new avatars of the very popular X3 and X4, which are not new to the motor world. They have already done their bit. They have driven people crazy, they have upped the style quotient, they have ruled the roads and left a mark. The new kid on the block is BMW X6, one of the upcoming BMW SUVs, which was revealed at the prestigious Moscow Motor Show this August. It made hearts skip a beat, it got the palpitation rising and the spectators can't wait for it to hit the market. Good news – it will be available for sale in the U.K. coming December. See, your wait just got slashed to some months.
Moving on, the BMW X7 is the new reason to look forward to 2016. A big fat birdie told us that this magnanimous seven-seat SUV, based on an extended version of the X5, is likely to go into production at a Spartanburg plant in North America. But that is going to happen only in 2016. Yeah, we know. That seems far, very far away. However, with so many BMW SUVs coming in 2020, you sure can turn your eyes to a different offering. And what we also know is, it is going to be worth your wait, for it is a well-intended, high-powered answer to the Mercedes-Benz GL.
You can imagine what a gorgeous machine it is going to be!
That's not all, for there is BMW X8, inspired by X7, though still unconfirmed but we are hoping for this one to happen. News is that most of these BMW SUVs 2020 will be up for sale in America, Russia, China and the Middle East. True BMW lovers, start gearing up now!