First drive of 2014 Land Rover LR4
Giving tough competition to the already raving SUV market, Land Rover has come up with its first installment of futuristic cars with its all new 2014 Land Rover LR4, which is not only impressive with its amazing looks but is also a must to watch out for because of its towing ability. With enough room to accommodate 7 passengers comfortably, this new car looks more like a rather refurbished version of its predecessor LR3. Revised interiors, luxurious cabin, powerful engine performance make the newly launched LR4 worth for its price and hype. To make the design more aesthetically appealing, the company has introduced changes in its design with renovated front bumper, front grilles and LED accent smart headlights.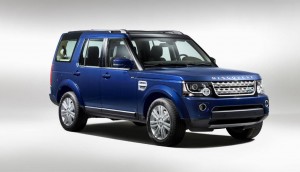 However, if you dig deep in the interior and exterior of 2014 Land Rover LR4, you will find out that all these years Land Rover has made no attempt to make any changes to the basic structure of its SUVs, which also remains the same with this car as well. In addition to that, the overall look of their SUVs looks more inspired from the vintage SUV designs which were introduced long back in 1989.
Speaking about the tech specs, the new 2014 Land Rover LR4 comes with highly efficient 3.0 liter V6 engine which is by far the best if compared to its previous fuel thirsty V8 engine. The supercharged engine is capable of generating 340 horsepower along with 331 lb-ft torque. The newly introduced eight speed automatic transmission is especially designed by ZF, which is also the major thing to watch out for in the new LR4. The heavy weight vehicle is powerful enough to sprint from 0 to 6mph within 7.7 seconds with the maximum speed of 121mph. Mileage for 2014 Land Rover LR4 can go up to 14mpg thanks to its newly added transmissions and can go up to 19mpg while on highway while using premium gasoline.
This time around, Land Rover has introduced the two speed unit for LR4, which is easily available as an additional option for those looking for more rough and thrilling off road driving. However, the standard transfer case in 2014 Land Rover LR4 with single speed unit has the power to offer 42 to 58 percent torque split for both front and rear. To make the look of 2014 Land Rover LR4 all futuristic yet close to the roots, Land Rover has maintained all its standard features in this one as well which primarily include adjustable air suspension. To match its level, Land Rover has made no comprises to its off road prowess, which helps LR4 gain momentum among other SUVs. The all applauded terrain response system, which is also standard in Land Rover SUVs helps drivers in optimizing vehicle while handling difficult terrains. In addition to everything, the terrain response for LR4 is offered in five settings general, grass/gravel/snow, mud/ruts, sand, and rock crawl.
Luxury leather upholstery, alpine grass rear roof, touch screen panel with USB port and sound system, power seats, alloy wheels with 19 inch rim definitely work as an icing on the already delicious cup cake.