Ford Focus RS Gets Power Upgrade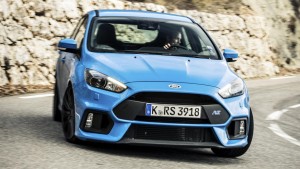 Tuning company Mountune took it upon themselves to heap the Ford Focus RS with more power than ever before. Though its 345bhp does not exactly equate to being under-endowed, the guys over at Mountune thought the Focus RS would look better with 370bhp. It will also drop to going 0-62mph in just 4.5 seconds.
The new power upgrade package for the 2.3-liter EcoBoost engine was developed together with Ford's Performance division. While it raises horsepower production to 370bhp, it also boosted peak torque to 376 lb. ft., which is a 30 lb. ft. increase over the standard car.
The tuned Ford's ability to go 0 to 62 mph in just 4.5 seconds is largely thanks to the Focus RS' four-wheel drive system. That is a 0.2-second improvement, so it now stands only 0.2 seconds below of what the Audi RS3 can accomplish. The Audi RS3 has a fancy twin-clutch auto while the Focus RS stays with the six-speed manual.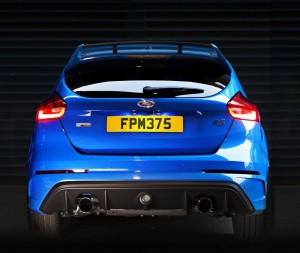 The Mountune upgrade for the Ford Focus comes with an ECU flash too, as well as an uprated turbo recirculation valve and Mountune's RS induction kit with an alloy crossover duct and high quality silicone hoses. These features improve engine breathing by 11 percent as compared to factory fit pipes. In terms of styling and design, you can expect the Mountune badge, warning other drivers that your car can suddenly and violently accelerate.
If you want the kit, any Mountune-approved Ford dealer can install it in your car in just 90 minutes. It costs approximately $1,174, and won't invalidate your Ford manufacturer's warranty.
Aside from that, you also have the option of a 19-inch OZ Leggera HLT wheels that are lighter and even half an inch wider than the standard rims. Then, there's also the Quaife differential. You can get the OZ Leggera HLT wheels for $496 per corner while the Quaife is for $948.