GMC Joins Bandwagon, Considering An Electric Pickup Truck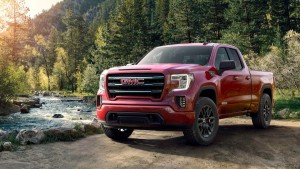 GMC is joining the number of brands that will produce an electric pickup truck. The announcement comes after Tesla and Rivian also said they have plans to make an electric pickup. Ford added that they will build an electric version of the F-150 at some point in the future.
Duncan Aldred, the vice president of GMC, was quoted by Detroit Bureau that the company is considering developing and building an electric pickup truck.
But for now, all eyes are on the Rivian R1T, which debuted at the Los Angeles auto show in November. The model is said to have a range of 400 miles with its largest battery pack. We should be seeing it on the roads very soon.
Tesla, on the other hand, has given no details of its plan to build a pickup truck but Elon Musk said it might arrive after the release of the Model Y small utility. Given the problems that Tesla has been having with its Model 3 production, we're not expecting the electrified pickup truck to arrive anytime soon.
Ford, for its part, has not provided clues about its plan for an all-electric F-150 truck.
It is still unclear when GM will introduce its potential pickup truck, though there are talks about it. Like with Ford, we might see the electric trucks way down the line when all the vehicles on the road start going electric. Then again, there's also a possibility it will come sooner than expected. It was reported sometime back that GM is preparing a new electric architecture that will arrive by 2021.
The new electric architecture will first be used on a new Cadillac and it will also be the same platform that could fit an electric pickup truck in the future. GM wants to introduce as many as 20 new electric vehicles by 2023.