Goodbye Jaguar XJ, Welcome All-New Electric Flagship Car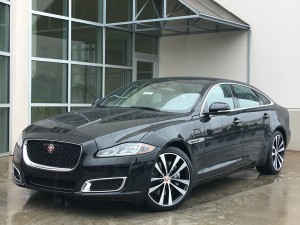 Luxury carmaker Jaguar confirmed that the production of the Jaguar XJ will come to an end in July. The last car will roll off the production line on July 5 this year. This prepares the lineup for the coming of a flagship electric model in 2020.
The current XJ, known as the X351 was launched over a decade ago, with some 122,330 units sold since it was built. The original XJ was first launched in 1968 with Jaguar even unveiling an anniversary special edition called the XJ 50 model in 2018 to commemorate the feat.
A spokesman for Jaguar confirmed that the XJ's end of production has been planned, but that the company plans to use the XJ nameplate again in the future to highlight the brand's "renowned engineering capability and technological innovation."
Sources said the relaunch might be earlier than expected. The end of the production of petrol-dependent XJs opens the doors for a new XJ with an all-electronic powertrain.
This should not come as a surprise for those who've been following Jaguar's plans. The company facelifted the XJ in 2015 but last year, the range cut off the high-performance XJR—which has Jaguar's supercharged 5.0-liter V8 engine—and all other petrol engines. It left only the 3.0-liter turbo diesel engine that makes 296 horsepower.
The X351 is the eight-generation XJ. It was the first to feature Jaguar's modern design language since the previous seven generations shared the same iconic look.
The X351 was also the fifth most produced XJ. The X340 was the one built in highest numbers with some 208,733 produced between the year 1986 and 1994. The XJ Series III made 177,243 units from 1979 to 1992.
The XJ Series II, on the other hand, produced 127,078 examples between 1973 and 1979. It comes in both salon and coupe forms.