Hyundai Kona N Crossover With 247HP Is Looking For Approval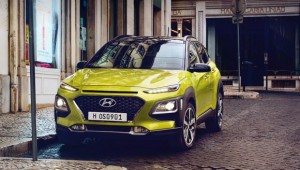 Hyundai's N Performance sub-brand is awaiting approval from the top tier of the South Korean automaker to make over the Kona, the brand's new compact crossover. Once it has the approval, the Hyundai Kona N Crossover will get 247 horsepower from a 2.0-liter turbo engine used in the i30 N.
Albert Biermann, Hyundai's N performance boss, already instructed his engineers to develop a test mule version of the Kona. This test mule version would be the consideration for the production of the Kona by the end of the decade. Biermann had no assurances about the Kona getting approval, but he reiterated that the Kona needs to use the powertrain in the i30 N.
To differentiate it from the standard version, the Hyundai engineers would need to develop a different suspension and steering specs for the performance version.
The i30 N is based on the i30, an overseas version of the Elantra GT seeing as the i30 N was never offered to the American market. It was offered in three body styles—a hatchback, a wagon, and a fastback sedan. Fitted with a six-speed manual transmission, the i30 N has two engine options: the 2.0-liter four-cylinder and another version producing 271 horsepower. The latter version will power the Veloster N, which will be available in the US.
The Kona's standard version will have two engines: a 2.0-liter four-cylinder that produces 147 horsepower and 132 pound-feet of torque, or a 1.6-liter turbocharged engine that can do 175 horsepower and 195 pound-feet of torque.
Other features of the N version of the Kona could possibly be a large grille, red-trimmed undercarriage, a special badge, and interior trim and suspension upgrades that will include a rear diffuser, small roof spoiler, and exposed rear tailpipes.
Since going on sale last February, the Kona had already sold 5,874 units. It also has plans to develop an all-electric version for 2019 and an entry-level Kona Electric will be available in Europe.