Hyundai Readies Release of i30 Fastback N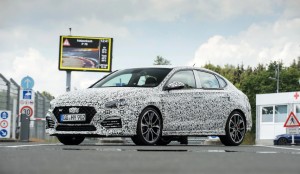 Hyundai has been teasing us with the launch of its newest i30 Fastback N for quite some time now. Whether it is the South Korean automaker that's truly excited about it, we do not know. What we do know is that the model is finally in its final stages of development, and it will soon join the i30 N and the Veloster N when it debuts later this year.
Hyundai took the Fastback testing around different terrains and road surfaces in Europe. Of course, the prime location to test any vehicle is on the Nurburgring Nordschleife, where the company has its own technical center. There, the model is currently undergoing rigid testing and evaluations for performance and durability before it is announced and launched to the public.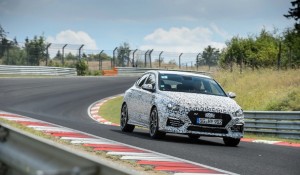 The prototype showed that the fastback will have a sloped roofline, a bold rear lip, strong character lines, and the automaker's signature Cascading grille. Under the hood, it should have the same engine as the i30 N hatch. This means the Fastback would be powered by a 2.0-liter four-cylinder engine that produces 246 horsepower. A Performance package, which we are not sure yet will be offered, can take that output to 271 horses.
The problem is that if you're living in the United States, you probably won't see the i30 Fastback N. That makes sense considering Hyundai never brought the i30 N here.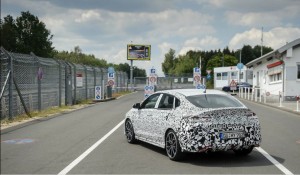 Maybe a petition is in order? Don't fret. The standard i30 hatch is very similar and probably closely related to the Elantra GT, which we have here. The Fastback body style might be introduced to the US audience through the Elantra lineup. That will happen, of course, if Hyundai North America sees the demand for it.
If it's any consolation, we are getting the Veloster N, which received positive reviews during its first run.