Hyundai Reveals "Hottest Ever Hatch" To The Market Through The Veloster N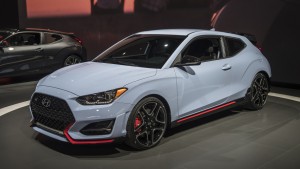 Aren't we all excited what Hyundai has in store for us when it introduced the new N performance sub-brand? Well, here it is in the form of the 2019 Veloster N. It's not only truly capable on the road, but it looks so good too.
Hyundai has high aspirations when it comes to producing the "hottest hatch ever," and it  horsepower, thanks to its turbocharged inline-4 engine and sportier chassis, it also has a more aggressive look. Overall, the new hatchback from the South Korean automaker falls somewhere between sport compacts such as Volkswagen Golf GTI and Honda Civic Si and the more powerful Golf R and Civic Type R.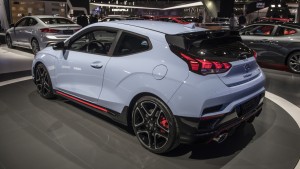 If you are familiar with the Europe-only market i30 N, the Veloster N almost looks similar to that. It is, in fact, available in the same Performance Blue paint with red trims on the front fascia and side skirts. The colors black, red, and white are also available. There's an N badge on the grille, making sure everyone knows you're not driving just any Hyundai out there.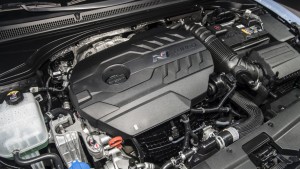 The power is coming from a turbocharged 2.0-liter inline-four that can produce up to 275 horsepower and 260 lb-ft of torque, almost the same figures with the i30 N. This engine is paired with a 6-speed manual transmission while an electronically controlled limited-slip differential is optional equipment.
Enthusiasts will also be welcoming a slew of new performance features such as adaptive dampers, launch-control capability, automatic rev matching, and a variable exhaust. There are five driving modes, including an "N" that is meant for the race track.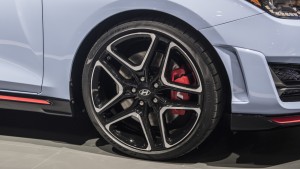 Like the idea of large wheels? You can choose between an 18-inch base wheel wrapped in 225-series Michelin Pilot Super Sport performance tires and an optional 19-inch wheel has wider, 235-series Pirelli P Zero rubber.
There are no pricing details yet, but we'll expect the Veloster N to play in the range of $25,000 to $30,000.
Photo Source: Autoblog