Is Apple Making a Self-Driving Car?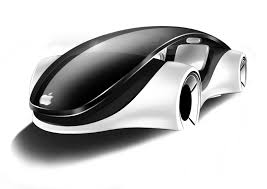 Earlier, the Supplier List of Apple for February 2017 hinted that the Cupertino-based tech firm might be working on its own self-driving car. Recently, the company got its permit to test such vehicles in the state of California, which further fuel speculations.
According to Reuters, the state of California's Department of Motor Vehicles disclosed that it just allowed Apple to conduct test drives in three vehicles with six drivers. All vehicles to be used are 2015 Lexus RX450h units. It should be noted that the law of the state requires someone to be inside the car so that the person can take over if something goes wrong in the autonomous driving system of the auto.
Apple is yet to acknowledge if it is indeed developing its self-driving car. However, there have been hints that the giant tech firm might be considering it.
Aside from getting Robert Bosch as one of its suppliers, Apple has been signing in major figures in the automotive world like former Mercedes-Benz Research & Development chief Johann Jungwirth as well as Sinisa Durekovic, who is known for his work in developing satellite navigation systems in luxury cars.
Then, Apple's director of product integrity, Steve Kenner, also wrote a five-page letter to the National Highway Traffic Safety Administration or NHTSA regarding the regulation of self-driving cars. It was there where he mentioned that Apple is interested in working on many automated systems, including in transportation.
On the other hand, Chris Theodore, president of consultancy Theodore & Associates and former vice president of Ford and Chrysler, said that Apple's acquisition of a self-driving car testing permit does not necessarily mean it is making a car. He stated that the company might still be toying with that idea, but the most likely reason is the firm could only be developing a software or hardware related to autonomous technology.