Is BMW Coming Up With A 4-Door M2 Gran Coupe?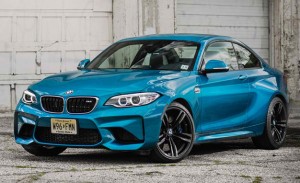 Rumors have it that BMW is set to build a sedan version of the 2-Series, especially after the pronouncements made by the company's head of development, Klaus Frohlich, to Germany's Auto Motor und Sport.
With a sedan version of the 2-Series possible on the horizon, can we now dare to dream that a four-door BMW M2 Gran Coupe will also grace the company's senses?
The UK publication Autocar believes that not only is a 2-Series Gran Coupe sedan possible, but an M version of it might also be in the works. Can you imagine what will be offered? You'll get the M2 with a 365-horsepower engine, as well as two more doors.
It's quite possible we'll also see a hatchback version of the M2 Gran Coupe. That's pretty incredible, right?
Reports also said that all versions of the 2-Series Gran Coupe will get an extended wheelbase, which would put the Gran Coupe somewhere between the regular 2-Series Coupe and the 3-Series Sedan. Both versions of the Gran Coupe are being planned for unveiling in 2019.
The expectation is that the four-door 2-Series would be sold in major markets since another model is bound to be exclusive to the Chinese market.
It can be remembered that late last year, BMW introduced the Concept Compact Sedan at China's Guangzhou Auto Show. This has given us a preview of a Mini-based sedan with front-wheel drive. That would be the model built exclusively for the Chinese market.
The question, of course, would be the availability of the 2-Series sedan in the United States. Offering the 2-Series Gran Coupe in the US market would be wise step for BMW if it wants to compete with the Mercedes-Benz CLA and the Audi A3.
However, this would pose a serious problem with the presence of the 3-Series in the market. A 2-Series Gran Coupe could potentially affect the sales of the 3-Series.