Is BMW Going Back to Formula One?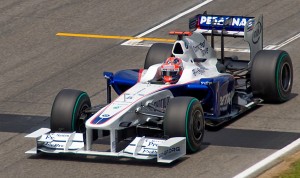 Jens Marquardt, Motorsport Director of BMW, has shut down rumors that they are returning to Formula One. He pointed out that the current technology being adopted in the sporting organization has no use in the development of the luxury car brand's new vehicles.
BMW has participated in F1 since 1952. Its first outing was at the German Grand Prix. The last entry of the brand was in 2009 under the BMW Sauber team that raced its last under that season's Abu Dhabi Grand Prix. When asked if they are considering going back to the organization, Marquardt believes that the V6 Turbo Hybrid engine being used there has absolutely nothing to do with the marque's series production cars at present.
"The V6 Turbo Hybrid is an engine that has absolutely nothing to do with what we do in series production," Marquardt stated during an interview with Auto Bild.
"From an engineering perspective, I have to say: hats off to what they do in Formula One, but the technology has no relevance for the road," he added.
Instead of F1, BMW is now focusing on its entry in Formula E. Under its BMW i Andretti Motorsport team, the brand has won two of the three races it has participated in so far during the 2019-2020 season. Marquardt said that the engineers of the BMW i electric cars are benefitting a lot from the technological insights provided by Formula E.