Is The Porsche Macan Coming To The US?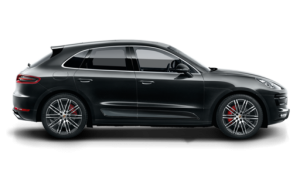 A few years back, Porsche introduced the Macan, a turbocharged four-cylinder engine that is second to none. It did not confirm back then if the Macan will be available for US consumers so US-based Porsche lovers were left to wonder.
On the other hand, an entry-level Macan, of course, is accessible for certain global market while the UK certainly has it out in the market already.
But now, it looks like Porsche finally decided to bring the Macan to US shores, according to well-placed insiders and sources. We have to wait for an official announcement, as well as more information about that, though.
For those who are not familiar, the Macan houses a corporate VW Group inline four-cylinder engine, and not the turbocharged flat-four used by the new 718 Boxster sports car. Still, that turbo four engine makes 252 horsepower and 273 lb-ft of torque. It is coupled with a seven-speed and dual-clutch automatic.
Up until now, the regular Macan you will see in the US is the S version, which is powered by a 340-hp twin-turbocharged V-6. There are two other variants—the Macan Turbo with a 400-hp power on its twin-turbo V-6 and the ultra sporty Macan GTS.
More than power, Porsche Macan also improved its fuel economy. The V-6 diesel model, which would most likely face challenges because of emission testing, will probably arrive in the US sometime this year too.
If you base your judgement on specs alone, the four-cylinder engine Macan utilized is similar to the unit placed on the 2017 Audi A4. But remember that the Porsche is way heavier than the Audi A4 so it remains to be seen how the engine will fit in a much heavier body.
This machine should definitely have a price lower than $50,000 since the Macan S starts at $53,650.00.