Is Toyota Planning A Third Sports Car?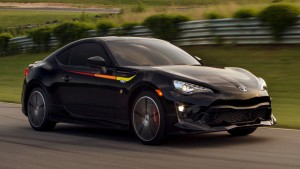 While we have been waiting for more news about the new Toyota Supra, we have found another nugget of information from chief engineer Tetsuya Tada. During a Toyota-conducted interview, Tada was asked if the company is trying to create a "big brother" for the GT86.
He replied that Toyota president Akio Toyoda has always wanted the Japanese brand to have what he called the Three Brothers: the GT86 in the middle and the Supra as the big brother. This means that the third sports car is not the big brother of the GT86. Rather, it will slot below the 86, making it slower but way cheaper.
This is not new information, of course. In 2013, Tada hinted that a third sports car might be on its way. This was not long after the 86 was launched as the GT86 in Japan and as Scion FR-S in the United States. This was also before the Supra project and name were fully confirmed. What's interesting about it is that the 86 had sluggish sales figures in the last five years since it was launched. You would think that Toyota would turn its back from the sports car industry, but that doesn't seem to be what's happening here.
The third sports car could be a concept Toyota had a few years back. It was called the S-FR. The S stood for "sports," the F for "front" (as in front-engine), and the R for "rear" (as in rear-drive). The car was a well-proportioned car with scowling circular headlights, six-speed manual transmission, and independent rear suspension.
It has all the right features to become a sports car, but it will also be slower and less powerful than the 86. This description would fit a third sports car slotted under the 86. Of course, the problem would be that this sub-86 sports car might be too small for American standard.