Jaguar I-Pace Production Hits a Roadblock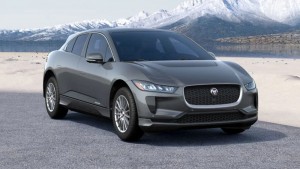 The production of the Jaguar I-Pace electric sport utility vehicle will be temporarily halted. Jaguar Land Rover paused the assembly of the electric vehicle for a week because of supply issues with LG Chem.
According to The Times, the temporary halt in the I-Pace assembly line was caused by the LG Chem battery factory in Poland. Jaguar didn't elaborate more on the matter.
Magna Steyr, the contract manufacturer of Jaguar for I-Pace, will stop its operations in the meanwhile as the issue is being resolved. The pause in production in the company's Graz, Austria plant will take effect this coming February 17.
It would be the fourth time for LG Chem to be involved in the delay of an EV production. Companies like Hyundai, Audi, and Mercedes-Benz earlier hit a snag in their electric cars due to LG Chem's failure to meet up with its commitments in supplying batteries to the said automakers. It should be noted that Mercedes' parent, Daimler, retracted on this claim though.
On the other hand, Sam Jaffe, the managing director of Cairn Energy Research Advisors, doubts that the issue is mainly battery shortage. In his email to The Verge, he claimed that Jaguar may only be avoiding an all-too-successful EV launch. Such a scenario would potentially cannibalize the brand's pre-existing model sales and anger its dealers. On the other end of the spectrum, it may only be the cause of a bad strategy. He finds it strange too that Jaguar, as well as Audi and Daimler, failed to sign binding contracts with battery suppliers in advance just like what Volkswagen did when it inked deals with three different suppliers to ensure that its EV's battery demands will be met.
Jaffe also pointed out that Jaguar only sold 18,000 units of the I-Pace in 2019 during its initial run. Therefore, it is hard to imagine that the brand is experiencing problems in getting enough batteries for it.