Jaguar Is Turning Fully Electric?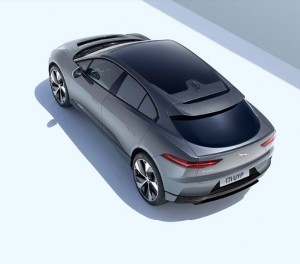 Jaguar may be transforming into a fully-electric luxury brand in the near future. It is believed that Jaguar's bosses are drafting an outline strategy which would phase out the gasoline-powered vehicles from the Jag's lineup within the next decade. The conventional vehicle range might be phased out in five to seven years and will be fully replaced by electric vehicles.
Publicly, Jaguar has already stated that all new models it will launch starting in 2020 will offer some sort of hybrid powertrain. Still, a move to sell exclusively battery- or electric-powered vehicles is a big leap.
It is believed that the new Jaguar I-Pace, which is a pure-electric crossover, is just the first step to revamp Jag's whole lineup. Under the plans being considered, the next vehicle from Jaguar would be a full-on luxury electric saloon that will replace the XJ. That will come within the next two years and will direct compete with Porsche's upcoming Taycan and Tesla Model S.
The next vehicle will be a second electric crossover but slightly larger than the I-Pace. The plan is for it to replace the Jaguar XE and XF sedans once they reached the end of their life cycles, which is around 2023. After that, there will be a second-generation I-Pace while the current E-Pace and F-Pace crossovers will be discontinued. Jaguar's F-Type sports car could also be phased out and replaced by an electric sports car.
Based on this, Jaguar's lineup will be fully electric by 2026 except for the upcoming three-row J-Pace crossover.
According to early estimates, a four- or five-model all-electric Jaguar lineup can sell as many as 300,000 units a year. The company will benefit from the higher retail prices of a trend that sees the luxury vehicle market switching to electric and battery power.
While this might sound like a big risk for Jaguar, we must remember that the company has done much of the engineering legwork to make this possible. Thanks to the I-Pace, they now have technology developed for many components of an electric car, including electric motors, platforms, and battery packs that can be used on a variety of models.