Jeep Compass Makes Worldwide Debut In Brazil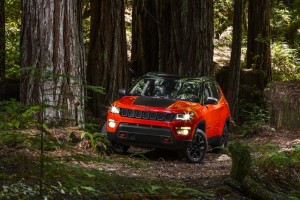 The Jeep brand introduced the all-new Jeep Compass in Brazil. It was just in time for the celebration of the start of production at FCA's Jesp Assembly Plant in Goiana, Pernambuco.
The Jeep Compass was launched as a global all-new compact sport utility vehicle. It was produced with 17 fuel-efficient powertrain options for consumers spread across more than 100 countries around the world.
The introduction of the all-new Jeep Compass expands the brand's global reach, thanks to the combination of features including what is now considered a "legendary" and "best-in-class" 4×4 off-road capability, as well as advanced fuel-efficient powertrains, premium and authentic Jeep design, open-air freedom, superior, on-road driving dynamics, and several safety and advanced technology offers.
But for the US, we are expecting a two-engine mix with either a 1.4-liter turbocharged four-cylinder or a 2.4-liter naturally aspirated four-cylinder as the base motor. The uplevel choice is going to be Jeep's upcoming 2.0-liter turbocharged Hurricane four-cylinder.
Both the front- and all-wheel drive will be available for the Jeep Compass. The Renegade variant has a manual option while the Cherokee is only available in automatic transmission. For the Compass, there's no word yet on whether such a transmission will be offered.
On the outside, the Compass looks more like the Grand Cherokee than the Renegade.
This redesigned small crossover was built on the Small Wide platform that was also used for the Fiat 500X and Jeep Renegade. This "trucklet" was meant to fit in between the Tonka-toy Renegade and the landshark-go Cherokee.
This all-new Jeep Compass is being considered as the most capable compact SUV. It will be available in North America in the first quarter of 2017. For additional and more detailed images and information about the Jeep Compass, wait for the vehicle's North American debut at the Los Angeles Auto Show in November.