Justice Department Starts Criminal Investigation Into Ford's Fuel Efficiency Testing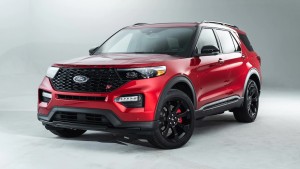 The US Department of Justice opened a criminal investigation into Ford Motor Company's emissions-certification processes. The investigation focuses on Ford's road-load estimations and it does not involve the use of defeat devices, similar to what Volkswagen admitted to using to fool government emissions testing.
The road-load estimations are used to determine the fuel efficiency figures as published by the Environmental Protection Agency (EPA). According to Consumer Reports, it is up to the automakers to set the parameters of the road load, which simulates aerodynamic drag, friction, and tire-related losses on a dynamometer—a device that allows a car to stimulate driving by placing its wheels on rollers.
EPA said that the car manufacturer must set the standards of the road load and they are not necessarily monitored for the correctness of their parameters. However, it is the responsibility of every automaker to ensure that the methods used for measurement conform to EPA standards.
Shannon Baker-Branstetter of Consumer Reports explained that emissions testing is often a "self-certification process" and a lot of small factors, including software settings and modeling assumptions, can make a huge difference in the actual EPA rating of the car.
She explained that automakers sometimes build parameters that are set too close to the tests that during the self-certification process, they make the most favorable and positive assumptions about the results.
The Justice department's investigation is looking into Ford's overstatement of fuel mileage on a "large number" of models. Ford said it willingly opened an internal investigation back in February into its emissions testing procedure after employees called the management's attention on the anomalies in the processes. The company, who voluntarily informed the Justice Department and state and federal agencies about the investigation, said it is cooperating and working closely with government agencies.
"Because this matter is still in the preliminary stages, we cannot predict the outcome, and we cannot provide assurance that it will not have a material adverse effect on us," a Ford statement said.
The investigation into the emissions testing anomalies is centered on the 2019 Ford Ranger, which went on sale at the beginning of this year.