Lamborghini Recalls The Aventador, Veneno, Centenario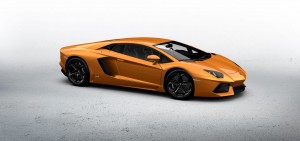 You'd think that if you paid millions of dollars for a sports car, it won't bring you any problem? Well, that's not the case with luxury carmaker Lamborghini as it issues a recall to about 1,700 Aventador coupes and roadsters. There should be also a recall for the handful of Veneno and Centenario, special variations of the Aventador, owners in the United States.
The Italian automaker has discovered a gearbox issue that could lead to an engine stall. The seven-speed transmission gearbox in the Aventador could automatically downshift while the engine is already at a low point in the rev range. As a result, an engine stall could not happen and this is not a safe situation if the car is still moving, of course.
The recall will affect all 1,700 models of Aventador sold in the United States between 2012 and 2018. Yes, even newly-bought ones this year would have to be recalled because the safety issue affects all Aventador models.
There are only a handful of Veneno and Centenario owners in the United States but we can only imagine how the recall would affect the ultra rich. This is actually the second time that such a notice would be sent to this handful of owners. There was already a past issue involving a label displaying incorrect gross vehicle weight rating and it had to be rectified. But that issue is trivial compared to this one. The only thing Lamborghini had to do back then was to replace a wrong label with the right one.
The Italian automaker, however, is making us believe this one is an easy fix, too. Apparently, all Lamborghini owners have to do is bring their Aventador and its spinoffs to their local dealer to have the engine management software updated. After that, there won't be any problems with the powerful 6.5-liter V12 engine anymore.