Lexus UX Concept Is A Glimpse of a New Luxury Compact Crossover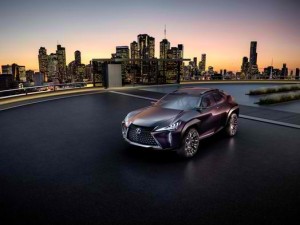 The Lexus UX Concept just made its world debut at the Paris Auto Show last week, and to say it made quite a bit of a splash is an understatement. Showcasing Lexus' vision for a compact crossover in the future, the concept defines a new vision for the company's design journey and driving experience.
What the UX Concept showed is that Lexus is determined to separate itself from the rest. The models using this concept will have a bold, standalone and unique character coupled with a  powerful design and deconstructed interior styling.
During its introduction at the Paris Auto Show, experts raved about the concept's sharp creases, trademark grilles, piercing headlights and flared side intakes. One can see bits of Lexus NX SUV in the concept, though the innovation was heavily exaggerated on the UX Concept. For one, it has massive wheels, ones we would not see on a production vehicle anytime soon. But this completes the muscular and sexy look of the concept.
There are some pretty interesting parts to the exterior design, but none as compelling as the wild taillight setup at the rear. The clearance between the lens on the rear hatch and the stationary units on the rear quarters is almost nonexistent that the taillight looks like one wide light.
What's even more unique is the see-through A pillar that "blurs" the boundaries between the exterior and the interior.
Inside, there's a "deconstructed" look as demonstrated by the sharp and angular forms that overlap each other to replace the conventional dashboard. These overlaps create shadows and contrasts, making it difficult for anyone to identify where they begin or end. The passenger seat was also not prioritized to emphasize that it is the driver that has control of the environment.
The seats, by the way, are inspired by the Lexus Kinetic Seat Concept, which also premiered in the show.