Lexus Will Debut Level 4 Self-Driving Tech in 2020s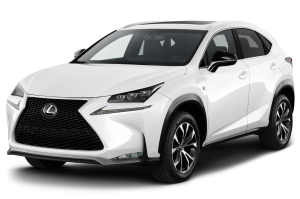 Lexus, the luxury vehicle division of Toyota, aims to integrate level 4 self-driving capabilities to its cars by the early half of the 2020s. Then, Toyota plans to trickle it down to their standard mass-produced units after.
According to Automotive News, the decision of Toyota to put its new tech into its premium car segment first is because of its costly development. Ken Koibuchi, the company's executive manager for automotive driving, explained that the feat entails fitting their cars with expensive sensors capable of long distance detection and advanced on-board computers. They have also put more priority on the basic safety elements of self-driving tech like lane-trace assist and pedal misapplication prevention systems.
The source noted that the self-driving Lexus might hit Japan first before it gets to the U.S. Again, the report stated that it had something to do with safety. It takes longer time to verify the complex traffic systems, driver behaviors and laws of the U.S.
Koibuchi pointed out too that many roads in the U.S. have fading lane markers and other indicators. He said that they are yet to make sufficient verification on the matter. Another reason is that most roads in Japan already have highly-detailed GPS mapping which many parts in the U.S. still lacks.
As mentioned in our earlier report, Toyota topped the reliability survey conducted by Consumer Reports for 2017. Lexus followed its mother company in the rankings.
The high rating was attributed to Toyota's meticulous process of putting new features into its cars. As a way to minimize issues, it has been known to gradually and steadily introduce new technologies into its vehicles. Usually, the systems have already been introduced and tested by its Lexus vehicles. Basically, that's what it is doing again with its self-driving technology.
At the Tokyo Motor Show, Lexus gave us a preview of what the future has in store for us with their LS+ Concept. The auto was an electric LS with self-driving features.