Lilum Jet: Meet the New Flying Car of the Future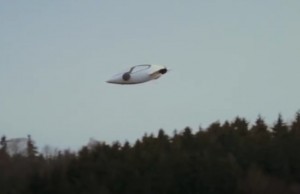 A flying car used to be a subject of a science fiction novel. With the rapid development of technology, it is slowly becoming a reality. Recently, another flying car was previewed in Germany called the "Lilium Jet".
How it was considered to be a car beats us, because it is more like a small jet. The Pop.Up of Airbus is more of a car than this one. However, if we take a look back at the flying cars in movies, Lilium resembles a lot of them.
Key Features
According to the Verge, Lilium Jet is being developed by Lilium Aviation. The company is a startup based in Munich, Germany.
The flying car is electric-powered with two-seating capacity. It features a vertical take-off and landing (VTOL) operation, thanks to its 36 propellers distributed across its 10-meter wings and 12 movable flaps. Then once airborne, the flaps adjust horizontally to provide the small aircraft a forward thrust.
Lilium said that the electric battery of the jet has 90% better efficiency than the drone-styled aircraft. The prototype is capable of covering a range of 300 kilometers at full charge and it is 300 km/h quick. That will definitely get you to faraway places fast because it is not hindered by most land barriers such as hills and rough terrains, which serve as challenges to the cars of today.
The Lilium Jet is already undergoing testing. It is still being piloted remotely though. The flying car's maker claimed that the manned testing of the aircraft is near.
Challenges
While the technology to build flying cars is close-at-hand, there are a lot of hurdles it must face before it reaches mass production for consumers. As pointed out by Mathias Thomsen of Airbus, there is the issue in public infrastructure. But this can be resolved with careful urban planning. Next are the modern day road regulations.