The New Lotus Ethos: High on Luxury, Low on Emissions!
Lotus took the automotive world by storm by unveiling an unprecedented amount of new models at the Paris Auto Show. Of the five shiny new rides presented by Lotus, Ethos is the one which caters to the ecologically concerned citizens of the world. In the words of the Lotus CEO, Dany Bahar, "The new Ethos, part of our tweaked plan to launch five new cars within the next five years, will be tuned to Lotus' spec and deliver the dynamics and style you'd expect of a Lotus."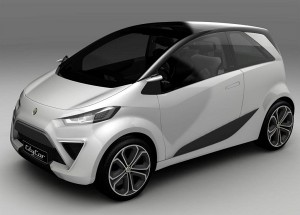 The Lotus Ethos City Car is a hybrid hatchback model that aims to not only reduce emissions considerably but also provide a powerful driving experience. Packed with high tech features and an all new drivetrain, the new Ethos promises to bring about a revolutionary change in the market for hybrid hatchbacks. In fact it will be quite interesting to see how Ethos performs in comparison to its biggest rival, Aston Martin's Cygnet, when it finally comes out in late 2013.
Lotus is pairing up with the automotive manufacturer, Proton, to create an integrated series hybrid drivetrain for the new Ethos. "It will be built in Malaysia, but the Lotus version will most likely be sent to finishing school in Norfolk", said Mr Bahar regarding Ethos' production. The hybrid engine will have single speed transmission that will ensure superlative performance as well as low emissions.
The Lotus Ethos will be armed with cutting edge technology called the 'Range Extender Technology' which reduces 'range anxiety' thereby increasing the battery life. In other words, Ethos' hybrid engine will be cheaper and much more efficient than a normal EV, the ideal combination of economy and performance. Its advanced drivetrain will have the option of either the Zero Emission EV Mode or the Flex-Fuel Engine Mode. This means that once you have charted up to 40 miles on the battery mode, you can switch to the petrol engine that will give you an additional 250 miles. Statistically speaking, Ethos will produce around 240NM of torque allowing it to go from 0 to 50km/hour in merely 4.5s. It's 1.2 L, 3-cylinder engine will provide a top speed of 170km/hour. It is quite clear that this green car is good for the environmentalist as well as the speed racer in you!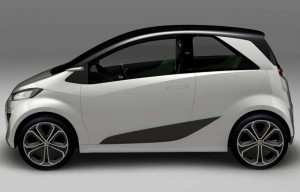 Appearance wise, Ethos stands up to Lotus' standards of class and style! The exteriors have been sculpted with artist like precision and the details are just impeccable. In spite of its curvaceous design, the car looks sturdy with a sporty spirit. The most distinctive feature however is its striking glass panel which not only gives it a funky edge but also helps improve visibility. Moving onto the interiors, Lotus has experimented with a dual colour scheme teamed up with classy leather upholstery. Ethos' yellow and green interiors spell exuberance and class while the luxuriant materials are a sign of high quality. To sum it up, Ethos is all about doing your bit for nature, in exquisite style!