Mercedes-AMG GT Concept Car Shown at the Geneva Motor Show
The Mercedes-AMG GT Concept car was finally unveiled at the 2017 Geneva Motor Show. From the information, photos and video released by Daimler about the high-performance saloon, there is a lot to be excited about when the production version of the vehicle hits the market.
Check out the features of the Mercedes-AMG GT Concept based on the Global Media Site of Daimler AG:
Exterior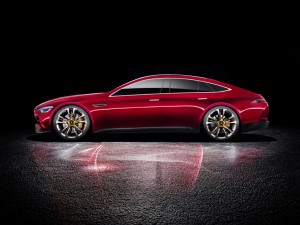 The Mercedes-AMG GT Concept is the four-door variant of the Mercedes-AMG GT sports car. Significant improvements can be seen in the styling of the concept vehicle compared to its two-door counterpart.
The AMG GT Concept copies many exterior elements found in the AMG GT. However, due to the four-door design of the concept car, it appears more muscular and spacious than its AMG GT sibling. The body lines on the sides are also removed to give way to a smoother body that allows the artistic reflection of light from the vehicle's surroundings. Then the front grille of the auto adopts the Panamericana design found in the facelifted AMG GT.
Engine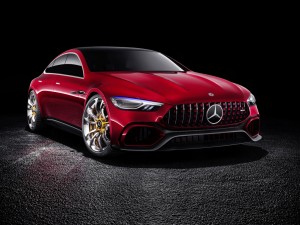 The AMG GT Concept makes use of the new 4.0-liter biturbo V8 engine of Mercedes. The combustion unit is paired with an electric motor to give it a performance boost. According to Daimler, the concept vehicle was able to produce up to 600 kW in its latest testing. The automaker aims to make the zero to 100 km/h acceleration of the car to be achieved in under three seconds.
The four-door AMG GT can be driven using solely its combustion engine. The driver can opt to use its electric motor alone too. To utilize the maximum performance of the car, its operating mode can be set to use both power units to fully take advantage of its hybrid drivetrain.
Photo Gallery
Here are the official photos of the Mercedes-AMG GT Concept: