Mercedes-Benz To Introduce Four Electric Vehicles By 2020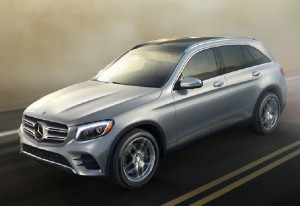 Mercedes-Benz is looking at releasing four electric vehicles by the end of the year 2020. Sources said the company will be producing two sedans and two SUVs to comprise the first tranche of electronically powered vehicles Merc is looking at developing.
Each electric vehicle model will share the basic elements of models already part of Merc's current lineup, but the company also promised that the models will have distinct designs to set them apart from their conventionally powered counterparts.
This move came on the heels of the German government's announcement of sales subsidies for all EVs priced at less than €60,000, or $67,150 based on current exchange rate.
This German government policy is part of the bigger scheme to attract would-be buyers to consider EVs instead of gasoline- or diesel-powered engines.
Of course, such a decision from Merc can also be seen as the company's attempt to keep up with the fast-rising EV market, something other automakers have taken advantage of in the past months. Tesla Model 3's 370,000 orders certainly made an impact.
Merc has reportedly taken a €500 million expansion of their existing battery production facilities in Germany to prepare for their EV plans.
Although not a surprise, Merc's move is still a welcome development. There are no details released regarding this new direction the company is taking, but R&D chief Thomas Weber hinted that the current C-Class and S-Class models, as well as the GLA and GLC SUVs, will be the templates for the four EVs planned.
In particular, the GLA-based SUV model will tap the reworked version of the MFA platform that Merc is already using on its B-Class Electric Drive, which is technically Mercedes' first EV. The other three models, on the other hand, will probably use the evolved version of the MRA, which was developed particularly for electronic vehicles.