Mini Set To Become An EV Brand?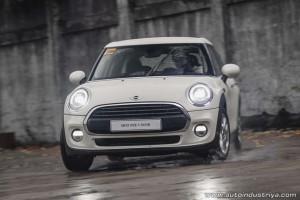 Rumors are swirling around the auto industry that the beloved Mini brand could be turning into a full-blown EV (electric vehicle) company. After it has introduced the electric version of its Hardtop, the company is again making waves that could change the auto landscape in the foreseeable future.
According to a report from Automobile, managers at parent company BMW Group canceled plans to develop and offer internal combustion engines in the next-generation Mini lineup. The cars will be developed as EV cars, instead.
The report also said that the new electric Minis will be based on a skateboard-style platform, the development of which we have no idea when or where will be. The platform will out the electric motor at the front axle. There will be a pack of battery—ranging from 35 to 50 kilowatt-hours—somewhere there.
The entire lineup will be fully electric, reports indicate. But these are not entirely new cars. The lineup should include replacements for the Hardtop and the Countryman too. There will be a new downsized Mini (as if the Mini wasn't small enough even for one passenger) as well.
Plans for a downsized Mini were nothing new. A month ago, it was reported that the downsized Mini is based on the 2011's Rocketman Concept.
Last year, BMW Group, which manages Mini, signed a letter of intent with Great Wall Motors in China to jointly develop and manufacture electric Minis in the Asian economic giant's shores. Although there was no mention of when the partnership will take effect, reports said that the first jointly developed Minis will arrive by 2022 or 2023.
The question is, will Minis (whether regular or electric) still be made out of China? There was no mention of exclusivity in the partnership with Great Wall Motors. Rival company Daimler, which owns Mercedes-Benz, signed an agreement with Geely in March to jointly develop and manufacture future Smart cars exclusively in China.