Mitsubishi Plans To Revive Its Iconic Lancer Evo Brand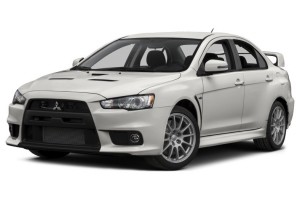 Japanese carmaker Mitsubishi is planning to revive its iconic Lancer Evolution brand and it won't even be a crossover despite the huge demand from the segment. Instead, what would be the 11th generation Evo will either be a four-door sedan or, for the first time ever, as a four-door hatchback.
The new Evo might use the platform born out of the Renault-Nissan-Mitsubishi Alliance. This is the same platform used for cars such as the Infiniti QX50 and the Renault Megane. The Evo XI will most likely share the powertrain with the next-generation Renault Megane RS. This is a turbocharged 2.0-liter inline-four paired with a dual-clutch automatic transmission.
That engine will be paired with a Mitsubishi-developed all-wheel-drive system. This might also mean that the next-gen Evo can add a hybrid in its lineup. The most that the current Megane RS can produce is 300 horsepower. With a hybrid engine in tow, the next Evo can make up to 350 horsepower.
The Last Evo
We saw the last Evo sold back in 2016. The standard Lancer lived a bit more in the US and is somehow still available in other markets. The report about the resurrection of the Evo made no mention of a new regular Lancer. It's high time for Mitsubishi to make one, though, as there's a gaping hole for a compact sedan in their lineup.
There is no news when the new Evo might come out, but maybe we can expect to see at least a concept at the 2019 Tokyo auto show this October. It's still a long way to go for the production car, but we should be welcoming it a few years down the road.
Talks of an Evo SUV have been going on for quite some time now and we believe there's still a slim chance this could happen. Mitsubishi has been ready with several concepts of a possible Evo crossover, so we might just have to wait and see.