MPs in the UK Push for Petrol and Diesel Ban by 2032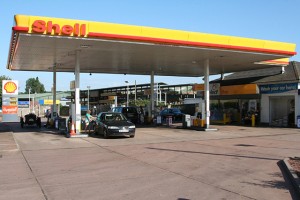 The UK MPs are looking to ban the sales of petrol and diesel cars by 2032. The proposed move is to ensure that they could meet their 2040 target eight years ahead.
It should be noted that the UK prime minister earlier said that all new cars and vans in the country should have zero emission by 2040. The plan outlined in their "Road to Zero" policy aims to make "almost every car and van" in the road to have zero emission by 2050. The ultimate goal is to make the UK "the best place in the world" to own an electric vehicle (EV), according to BBC.
The Underlying Issues
The government's plan for petrol and diesel ban are raising more questions than answers though. Initially, the zero emission target by 2040 was branded by the Parliament's business select committee as "vague and unambitious".
MP Rachel Reeves, the Business, Energy and Industrial Strategy committee chairwoman, criticized the government's actions though. She said that there is "little clarity or incentive to industry or the consumer to invest in electric cars."
The committee also pointed out the problems stemming from the cuts of subsidies for vehicles producing lesser pollutants. They mentioned the lack of charging points for EVs too as one of the primary concerns.
Last week, the UK government revealed a plan to remove the subsidies for plug-in hybrids while reducing grants for EVs from £4,500 to £3,500. The committee explained that the cost of EVs is still high relative to fuel-fed cars. In addition, the customers' preference to EVs remains low. Therefore, more efforts to encourage them to switch to electric cars must be made.
Of course, the lack of charging stations can be attributed to the low demand for EVs as well. That's because if there are few EVs on the road, then the returns of putting up charging stations will be tight.
Furthermore, the report said the Road to Zero strategy failed to clear out how hybrid vehicles will be treated upon its implementation.