Navya Unveils Its Self-Driving Car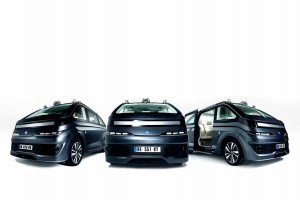 France-based tech firm Navya just revealed its self-driving car. What makes the vehicle unique is that it ditches the driver's seat, steering and pedals. It features full autonomy on the road.
Lately, we have been witnessing a gradual shift in the main targets of automakers. Many of them are now transitioning to the production of electric cars, thanks to the rapid advancement of technology and the cheaper means to acquire batteries with better capacity and longer electric range. The developments in computers and sensors have also paved the way for companies to enter into the race to produce self-driving cars. Navya has been taking advantage of the new landscape by not only producing their own EVs but they have even tapped into the self-driving car race.
It should be noted though that the company is not a new player in the industry. In 2015, the French firm has already showcased its autonomous vehicle called the Autonom Shuttle. So far, it has successfully demonstrated its self-driving features in real-life traffic conditions and it sold 50 of its units in different countries. Basically, the product provides mobility solutions to commuters.
From the lessons it learned along the way, they were able to make the Autonom Cab. As its name implies, it is a cab capable of autonomous driving.
Unlike the Autonom Shuttle that can only run at an average joggers pace, the Autonom Cab can reach speeds up to 55 mph. It will be worth 250,000 euros and it is targeted to enter the market by 2018 after its successful public testing.
The self-driving car aims to make its public testing at the Consumer Electronics Show (CES) in January 2018. The planned areas for its initial on-the-road demo will be in France and U.S.
Unlike the traditional cars of today, the Navya self-driving car will not have a steering wheel of pedals. It is just a proof of how confident they are in their autonomous tech. However, for the meantime, the testings will be overseen by a Navya employee with a joystick that can take control of the vehicle when needed.