New All-Electric BMW iNEXT SUV Nearing Production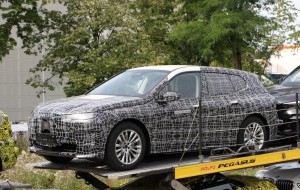 BMW is nearing the production phase for its all-electric iNEXT SUV, which will join the market in competition with the Audi e-tron. The latest spy shots gave the best indication of the model's new design. First unveiled at the 2018 Los Angeles Motor Show, the iNEXT SUV will be the standard of the brand's all-electric "i" range when it reaches the United Kingdom in 2021.
During the last six months, the German automaker teased us with spy shots of the iNEXT SUV, but this set is the first one to show the car's interior, including the dashboard. While the SUV has many new features—a large dash-mounted infotainment system and a digital gauge cluster—it is the unconventional, squared-off, two-spoke steering wheel that takes the cake.
Squarish Steering Wheel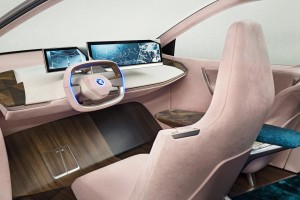 According to BMW, the squarish steering wheel was designed to allow drivers to easily switch between autonomous and active driving modes. The shape of the steering wheel also allows drivers to easily determine the car's steering angle.
The steering wheel is going to be fitted with optic fibers, which will inform drivers when autonomous driving is available. The same optic fibers will also emit sensors that will warn the drivers when it's time to take control of the vehicle (when it is on autonomous mode).
Curved Infotainment Screen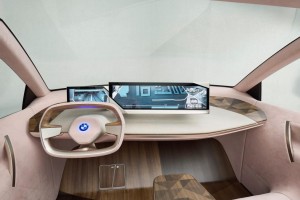 Recently, BMW also teased a revolutionary curved infotainment screen for the iNEXT. Similar to the floating system that was on the iNEXT concept, the curved infotainment screen eliminates the need for the smaller screen on the dashboard in front of the driver.
The infotainment system will be angled toward the driver. The screen itself will cover the width of the car's interior but passengers won't see the lightweight magnesium bracket that holds the system in place as a matter of aesthetic appearance. The screen is made of non-reflective glass.