New Ford EcoSport Debuts at 2012 Paris Motor Show
For weeks we've been looking forward to the unveiling of the new Ford EcoSport, a small SUV with a unique personality. Now that the 2012 Paris Motor Show is up-and-running, more specs around the vehicle have been revealed, and we're certainly impressed with what we see!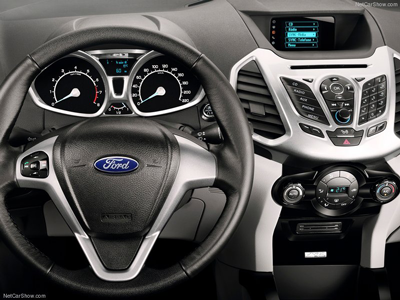 The new small crossover will go on sale in European markets in the next 18 months (Spring 2014), andit will be the first global Ford model to be designed entirely in South America, and it will be released later this month in Brazil. The Ecosport is designed on the brand's current B-segment platform. Nick Collins, Global B Car Vehicle Line Director for Ford, explains, "Its stylish design should prove a tempting addition for European customers to Ford's B segment range, which already includes the innovative B-MAX compact multi-activity vehicle and the new Fiesta."1
The new small SUV is also based on an SUV design concept first launched in 2003, and has sold more than 700,000 units in some markets, but this is the first time it will be sold internationally.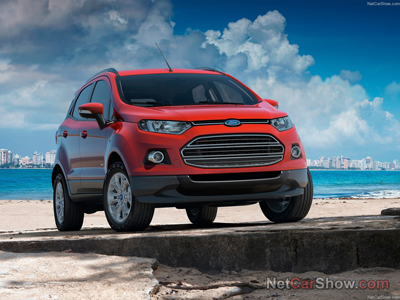 New Ford EcoSport Specs:
– Design Features: Cladding on the bumpers and side sills, a large front grille, very detailed headlights
– Technology Features: USB and Bluetooth capability, Ford SYNC connectivity system with voice activation technology (which allows drivers to answer calls hands-free and directly connect with Emergency Assistance in the event of an accident), Hill Launch Assist, and Electronic Stability Program, anti-lock brake system
– Fuel Economy: includes a best-in-class diesel engine
– Personality: Merges the affordability of a small car with the comfort and roominess of an SUV, features a very stylish design and top-notch quality
– Power: 1.0-litre EcoBoost three-cylinder gasoline engine that works with a two-wheel drivetrain that produces 100bhp is likely, though a 1.6-liter, 125 bhp producing gasoline engine is also possible, 4WD variant will be produced in Brazil, with no decision about its export to Europe currently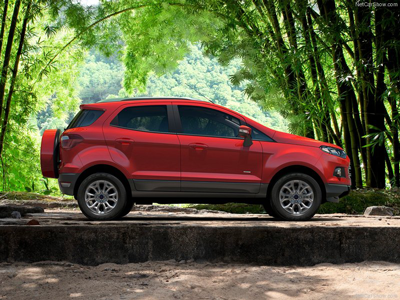 The new Ford EcoBoost joins the Ford Kuga and the upcoming global-version Ford Edge to expand the company's global offerings. The new EcoBoost engine is also present in the Ford Grand C-MAX, the C-MAX, the B-MAX, and the all-new Ford Mondeo. It's also important to note, however, that Ford will likely have further perfected its small diesel range in favor of a 1.5-liter capacity TDCi instead of the 1.4 and 1.6-litre units.
Formal pricing in the new SUV's various markets and more specs for the vehicle should be available soon, so be sure to stay tuned here with the auto review experts at reviewitonline.net for more information as soon as it becomes available. In the meantime, why not check out our excellent new SUV reviews? They're sure to aid you on your journey to discovering the best auto fit for your lifestyle!
Source: 1www.nitrobahn.com/conceptz/autoshows/ford-ecosport-small-suv-gets-a-grand-launch-at-the-2012-paris-motor-show/