New Mercedes-Benz GLA-Class Spotted Testing
What do you know about the Mercedes-Benz A-Class? If you're a big Mercedes-Benz fan, you probably know that it was originally a supermini¸ but is now a small family car. The first A-Class model was introduced in 1997, with the second-generation appearing in 2004 and an all-new third-generation model scheduled for later this year. (An A-Class Special Edition was also produced in 2009, and the A-Class E-CELL electric vehicle first premiered in 2010). Seen in both five-door hatchback and three-door hatchback form, it's recognized as the entry-level model for the German luxury brand in the markets in which it's sold. The all-new, third-generation A-Class is targeted toward a younger audience than its predecessors and features a radically new design reflecting the brand's new design strategy. It has changed minimally from the Concept A-Class shown at the 2011 Shanghai Auto Show.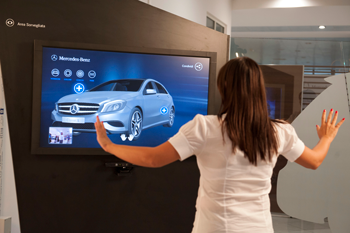 So, how is this model connected to the new Mercedes-Benz GLA-Class? Well, the A-Class is currently in the process of spawning a vehicle in one of today's most popular auto segments: the small crossover SUV category. Luckily for auto fans everywhere, the new vehicle has been spotted testing, and we're here to provide some information about the stylish new ride.
Concealed under a standard Mercedes-Benz A-Class body, the new GLA-Class (as it's expected to be officially named) is expected to arrive in Mercedes-Benz showrooms in 2014 and compete with the likes of the Land Rover Range Rover Evoque and the BMW X1. Though the model is still rather shrouded in secrecy, it was confirmed for production by Mercedes-Benz CEO Dr. Dieter Zetsche at the brand's Rastatt plant in Germany, where the new model will be built.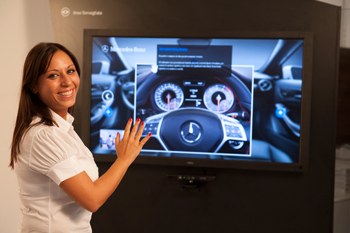 As far as facts surrounding the new Mercedes-Benz compact SUV are concerned, it will be based on the new four-wheel and front-wheel-drive MFA platform that currently supports the Mercedes-Benz A-Class and B-Class models. Overall, five new models, including a small shooting brake estate and a tiny version of the current Mercedes-Benz CLS-Class four-door coupe, will be based on the new compact SUV's architecture.
Mercedes-Benz fans can expect to see both 4WD and FWD variants of the small crossover, as well as an engine lineup that's similar to the current A-Class offerings. (These include four-cylinder gasoline and diesel engines for the five-passenger model, with stop-start systems, turbocharging, and direct injection, with more powerful options available for the AMG-tuned models). Turbocharged gasoline engines could be pinned as optional for the new model, however, ranging from 94hbp to 208hbp, with the diesel engines ranging from about 81 bhp to 134 bhp. It's unclear at the moment if the new small SUV will receive the A45 AMG's turbocharged 2.0-litre engine, though we always hope for a bit more power for our luxury vehicles!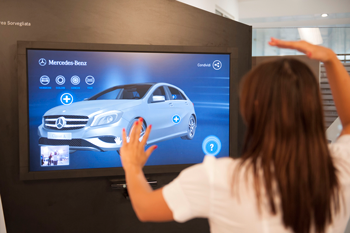 Of course, the new Mercedes-Benz GLA-Class will also come with the most luxurious comfort features and newest technologies available, though we wonder if it will also be considered an "entry-level" model for the brand. For more information, stay tuned here with reviewitonline.net, your guide for the latest SUV news and reviews!