New Nissan Frontier Pickup To Arrive In 2020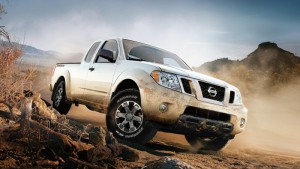 A new Nissan Frontier pickup is "almost finished," Nissan senior vice president for global design Alfonso Albaisa said earlier this year. Back then, we have no idea just how near the Frontier is to being introduced or revealed. We have more details now and some of it will knock you off your feet.
According to a report on Automotive News, the new Frontier is expected to debut late in 2020 as a 2021 model. It will allegedly be based on the updated version of the current Frontier's platform instead of the platform used on the Nissan Navara.
It is only right that Nissan starts to focus on its mid-size pickup since this segment has already become the hottest in America today. Last year, there was a 16-percent gain that resulted from more than half a million.
The Toyota Tacoma mainly dominates the market with some competition from the likes of Chevrolet Colorado and GMC Canyon. The Ford Ranger and the Jeep Gladiator are also expected to increase sales in the coming years.
Nissan's decision to stay with the Frontier's platform instead of the new one they used on the Navara is a puzzle. Sources apparently told Automotive News that size and cost are the main factors that contribute to the decision. The current Navara's five-link coil-spring rear suspension setup is more expensive to produce than the leaf springs used by the current Frontier. Nissan decided to focus on the low cost of entry as a unique selling point instead of a more modern design.
It might do Nissan good to offer the Navara with four full doors and a six-foot-long bed, though that configuration would probably cost more than the current pricing.
The Japanese automaker promises the new Frontier would still get a "futuristic" styling. It will get a new 3.0-liter V6 engine that produces 300 horsepower to replace the current truck's 4.0-liter unit with only 261 horsepower. The automatic transmission will also be updated to a seven-speed stunner instead of the five-speed.