New Tesla Model S60 Replaces Model S70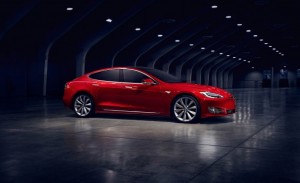 Let's get this out of the way: the new Tesla Model S60 is replacing the Model S70, which is, yes, the same model replaced by the older Model S60 last year. Tesla is reintroducing the Model S60, a different version from the earlier one that packed 60kWh battery pack and was replaced by the Model S70 and 70D, according to a source.
The reintroduction came just after Tesla revealed to 70 owners that the 70kWh battery capacity their cars are based on can actually unlock an extra 5kWh via an over-the-air update and a few thousand bucks. But forget all that, the new Model S60 is here, and it is offering something interesting.
Truth be told, there's nothing special about the Model S60. In fact, it even has less driving range than the S70 and 70D. The rear-drive 60 can go up to 210 miles of range while the all-wheel-drive 60D can go 218 miles per charge. Those figures are 24 miles and 22 miles lower than what the 70 models are offering.
The upside? The Model S60 base model will only cost $67,200 ($5,000 plus for the 60D), significantly lower than the base price for the old S60 and the 70 it will be replacing.
Another thing that would convert you into the new S60 fan? The 70 model has surprisingly the 75kWh battery capacity. The new Model S60 will have it too. Buyers can tap that extra battery capacity when they order their 2016 S60 or 60D for an additional $8,500 on top of the current prices.
If you'll order it as over-the-air update from the car's internet connection, it will cost $9,000 instead of $8,500. The price upgrade is three times more than the cost for the Model S70 and 70D, but the 2017 S60 and 60D are also gaining three times more in terms of capacity.
That extra battery capacity will enable the Model S60 to go 249 miles and the 60D 259 miles.