Next-Gen Honda Fit Spotted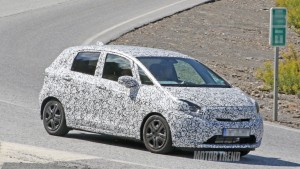 We are not going to see the next generation of the popular subcompact Honda Fit or Jazz in other countries until at least 2020, but it's nice to know that the Japanese automaker is testing a prototype on public roads.
The next-generation Fit, which will replace the current-generation subcompact launched in 2015, was spotted wearing heavy camouflage in a series of spy shots. That did not stop us, of course, from getting hints of what's to come and these are a completely redesigned Fit with a very different shape from the current model.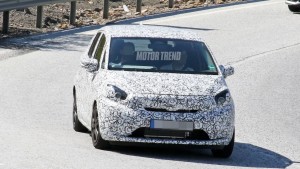 Instead of the sharp nose, the next-gen Fit might have a flatter-looking front with the headlights and taillights taking on a more horizontal-looking appearance. This is important to note because taking on a horizontal orientation will give the Fit a more mature look than previous and the current model.
These little details might change as the model moves closer to the production date but what is interesting to note is the changes on the rear end. It appears, at least for now, that the rear end will stand more upright than the slope orientation of the current model.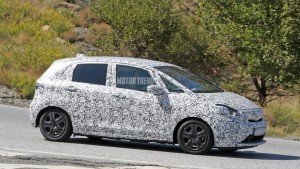 The car's profile appears lower because of the skirts and the bumpers that extend downwards. This hints that the next-gen Fit will have a more aggressive and sportier look. The Fit remains true to it being a subcompact car. It still looks small, which Honda is pressured to do so after making the Civic a much bigger car.
We don't have enough information about the powertrains that the new-gen Fit will come with, but we believe it will probably get a gasoline and a hybrid option eventually. The gas engine might be the 1.0-liter boosted three-cylinder that Honda is using in other markets now. There is also the possibility of an all-electric version for the redesigned Fit but until we see something substantial from Honda, we'll hold our thoughts on that.