Next-Gen Mercedes-Benz GLE Plug-In Will Have A 62-Mile Range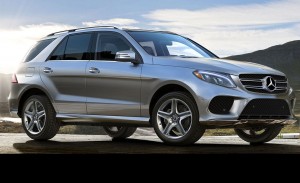 The next Mercedes-Benz GLE plug-in hybrid will have a huge improvement over the 2018 GLE 550e plug-in that only produces 10 miles of electric driving. The new plug-in hybrid is rated with 62 miles of electric range, according to a WLTP test cycle.
Ola Kallenius, head of Daimler group research and Mercedes-Benz cars development and Daimler's next CEO, told in an interview that the plug-in hybrid is scheduled to be launched in the second half of next year.
It remains unclear if the GLE PHEV will only be launched exclusively in Europe initially but we're pretty sure that the United States will have to wait for a few more months before getting their hands on the vehicle.
There are also no indications yet of what engine will be paired with the existing electric motor. Most plug-in hybrids come with a four-cylinder gasoline engine, but Kallenius said it's possible we might even see a diesel powertrain. Things will be very different for the US market, though, which will quite possibly see a wider range of engine options.
An issue that may crop up, however, is the validity of the WLTP test cycle. In most cases, the WLTP testing correlates closely with the EPA test results but there are some instances where these two have butt heads. The Chevrolet Bolt is rated at 240 miles by the WLTP but only 238 miles by the EPA. The Hyundai Kona got a 292-mile range rating from WLTP but the EPA only rated it for 250 miles.
This means we cannot be too sure about the GLE plug-in hybrid's numbers. The US market, specifically, may want to wait for the EPA results, though the WLTP figures still represent a huge advancement for plug-in hybrid vehicles, a vast majority of which don't go as far as 62 miles on electric power alone.