OMG is what you'll scream when you see BMW X6 M 2016
Certain occasions are very well marked in our memories. These occasions stay with us for very long and refuse to fade away. One such special or should we say exceptionally special occasion is going to occur in November 2014. If you have been following the motor world news closely you would know exactly what we mean. And even if you don't know, here we are, with detailed information about what makes November 2014 so rocking. The thing is there is a fiery motor show that is going to happen in Los Angeles. Now this one is no ordinary show for it is going to witness double BMW premieres. Which two machines are going to make an appearance, you ask? Well, it hasn't been officially revealed but as always we have our ways of finding out. So, there could be BMXW X5 M and the upcoming BMW X6 M 2016. News has it that these two machines have long been under preparation for the final show and the high performance BMX X6 has never really been revealed so blatantly! Many are saying that the prototype is enough to get people talking and to quench their thirst for something new and extraordinary!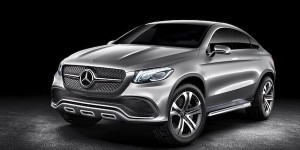 What are the basic distinctive marks between the base model and the new upcoming BMW X6 M, you might be wondering! Well, the list is pretty long, if not endless! There is amazing upgrade in terms of aerodynamics, the grille has been changed and looks absolutely stunning. The air intakes are bigger than before and headlights have been touched, too. All in all one can say that it looks more formidable than before. It is not just the front but the rear of the car has been changed too for it now has a changes bumper, lights and spoilers, too. What has not been touched is the four exhaust pipes but then that is the signature feature of the M range and it is no surprise that it continues to occupy its place.
It is a popular perception that the upcoming BMX X6 M is sure to be lighter than other contenders. It is because very smartly, carbon fiber has been used to ensure its weight is reduced by a good margin. What's more, there are lightweight alloy wheels that contribute to an enhanced performance of the machine, making it more desirable than before.  And allow us to impress you more; the new one on the block definitely surpasses the older model, by all means. Its dimensions have been increased from 4877 mm to 4910 mm. Now, who can say no to this one?
We are hearing a lot of other great stuff about the upcoming BMW X6 M, which is going to thrill you, for sure. We have heard from credible sources that this one is going to bear a better, improved engine, which is going to deliver no less than 555hp. All those performance-watchers are now waiting with a bated breath to give a glad hand to this ultimate beauty. Aren't you, too?