Pagani Huayra Bids Farewell As It Enters Final Production Phase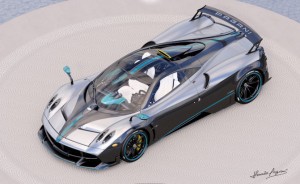 The final Pagani Huayra coupe is entering production, which means this would be the last time we're going to see an inch of the sports car. The Italian luxury carmaker will finish the final iteration of the Huayra in about two months, reports from duPont Registry said recently.
This final car is the 100th example of the Huayra. Yes, there's exactly 100 Huayras out there. You just don't know it since these are obviously owned by the rich and famous. Like the previous 99 models, the final Huayra will feature a Mercedes-AMG built 6.0-liter twin-turbocharged V-12 engine that produces 700 horsepower and 811 pound-feet of torque.
It makes sense for Pagani to end the coupe's run after seven years. Pagani inked an agreement for the supply of AMG engines for just 100 units, which signals this 100th example of the Huayra. Remember that the first supercar was launched in 2011 as a follow-up to the equally capable Zonda.
The final Huayra, marking the last AMG unit to be delivered from the German automaker, will be called the "Il Ultimo." This will be especially produced and dedicated to Brett David, the chief executive officer of Prestige Imports. As such, it will have a "German flare" in honor of the hypercar's AMG-sourced engine.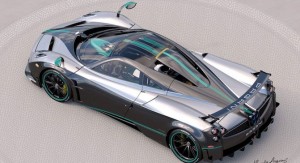 To further bring acknowledgement to its German roots, the final Huayra will bear the livery colors on Lewis Hamilton's F1 car, a Mercedes. On the Huayra, the color scheme is stunning and jaw-dropping. It used subdued gray as the primary hue and turquoise-aqua will be used for interior striping, the mirrors, and the tire sidewalls. The interior will receive a similar treatment. Turquoise and gray colors will cover the dashboard, the doors, and the center console. The seats will be covered in white leather.
Pagani CEO and founder Horacio Pagani made it clear that Pagani is going to continue. It's just the Huayra that's going to make its farewell. The car's successor will "embody pure driving," will not rely on electrification, and will still have a manual transmission.