Pitting the Kia Stinger GT vs Audi A5 Sportback
Comparing the Kia Stinger GT and Audi A5 Sportback is monumental because up until Kia threw its own in the ring, there are only a few competitors in the four-door fastback category.
Kia Stinger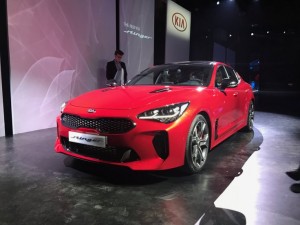 Although it was a latecomer, Kia was bold in its move, designing the four-door Stinger fastback with hood vents, tiger-nose grille, unique LED headlamps, and a throng of other athletic elements.
The Stinger also has a "jazzed up" wheels, a beautifully sloping roof, and a silver trim that runs along the windows to the rear of the vehicle. Turning to the rear, you'll find that Kia fitted the Stinger with dual exhaust tailpipes, thin taillights, and angular vents.
Inside, you can expect a more premium feel for the Stinger GT. There's Nappa leather seat covers, large touchscreen on top of the dash, and circular air vents reminiscent of a Mercedes.
Audi A5 Sportback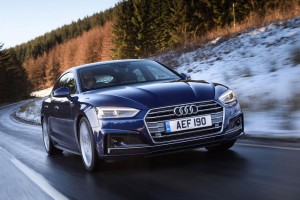 The Audi A5 Sportback, on the other hand, boasts of its spacious cargo area, which owners can access through a liftgate at the rear of the car. The rear seats can be folded down to further expand the already spacious cargo area.
On the outside, the Stinger GT trumps out the A5 Sportback's reservations to be bold and more alluring that the A4. It shares the Stinger GT's side vent near the front door, and the Sportback's character lines aren't as tamed as the ones on the Kia.
The interior is where the actual competition happens. Audi carved out more space for the cabin. It has better cargo space, leg room, and even shoulder room. The only element where Kia won over is the ample headroom, which is lacking in the A5 Sportback.
The dashboard is based on the MLB Evo platform. It includes the sat-nav as standard, though you can opt for the Virtual Cockpit. If only based on the dashboard, we have to choose the Sportback over the Stinger. There is no competition when it comes to Audi's cockpit. It's still the best in the market today.