Plug-In Hybrid Porsche 911 To Be Released In 2023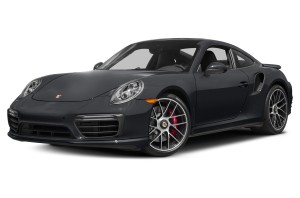 We've heard a lot of rumors about the plug-in hybrid Porsche 911, but none have been confirmed for quite some time. However, it looks like the plug-in hybrid is all but confirmed for production as Porsche is gearing to bring the company to new heights in 2023.
Porsche CEO Oliver Blume allowed that little tidbit to slip during the 2017 Los Angeles Auto Show. Apparently, an electrified version of the iconic sports car will make its debut around five years from now.
The comments were made to Automotive News. The plug-in hybrid of the Porsche 911 is set to be released after the launch of the next-generation car, which will make its debut by the end of 2018. If you will recall, there was a plan from Porsche to make an electrified version of the current generation 911, but the plans were scrapped and no word has been made about another plan to do so.
Blume said the decision to pull the plug from the earlier project was because the performance of the car might be compromised because of battery weight. Fast-forward today, Porsche finally managed to engineer a platform that would not compromise the performance of an electrified Porsche 911.
The Porsche chief said the 911 plug-in hybrid still needs approval from the company's board but in his opinion, the company needs to push through with the project to keep up with the demands for electrified luxury supercars.
Previous reports about the electrified version of the 911 said it will be released as a range-topping model quite like the Panamera Turbo S E-Hybrid. The electrified hatchback, thanks to electric motor and batteries, is able to produce 680 horsepower and 626 pound-feet of torque.
For the Porsche 911, the company hopes to reach a 43-mile all-electric range, which will be made possible by the next-generation batteries. Blume added that the batteries will allow for lighter weight.