Porsche Bids Diesel Goodbye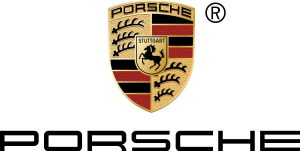 Volkswagen Group's luxury auto brand Porsche is officially ditching diesel engines, marking a new generation of luxury vehicles offered with either electric or hybrid engines. The move came a year after the brand hinted at giving the diesel the ax and shifting its focus to electrified vehicles.
In a statement, Porsche said there was a shift in "consumer demand," though 12 percent of its global sales last year were vehicles with diesel engines. This might look like a huge chunk of the market that Porsche is willing to sacrifice, but the brand is confident that its electric and hybrid offerings will more than make up for the perceived loss.
A whopping 63 percent of Porsche Panamera sold in Europe are hybrids, which clearly signals the growth in this segment.
This is the latest blow to the diesel engine in Germany since the so-called Dieselgate that rocked the Volkswagen Group in 2015. The VW Group admitted to cheating on air pollution emission tests in their diesel vehicles using what they called "defeat devices." Sales of diesel-engined cars have plummeted and consumers of diesel cars became worried that the resale value of the car will be pulled down.
The statement from Porsche said the company is "not demonizing diesel." CEO Oliver Blume said that diesel will remain to be an important propulsion technology, but Porsche, in particular, wants a future that is diesel-free.
Diesel has one been championed to be the environment-friendlier alternative to petrol (unleaded gas) because it produces fewer carbon emissions. But problems have surfaced in the past decade as it was found out that diesel engines are worst than petrol when it comes to air pollution. The cheating done by Volkswagen was apparently to make diesel cars seem like they were emitting the same level of pollution as petrol engines.
Next year, Porsche will release the Taycan, formerly known as the Mission E. We can also expect a Cross Turismo variant in the future. By 2025, every new Porsche sold should be electrified, the company aims.