Rolls Royce Phantom To Arrive In 2018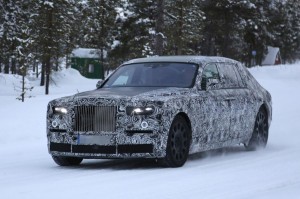 Come 2018, you'll get to know the new Rolls Royce Phantom, which is the eight generation of the luxury kingpin. But for now, here's your first look at it.
Rolls Royce has just released images of the aluminum steel that will compose the 2018 Phantom. The company wants to make sure customers know the Phantom is making "excellent progress."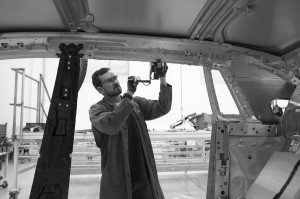 Rolls Royce didn't give details about this new aluminum steel, though we do know it will be the foundation not only of the next-generation Phantom but also of RR's upcoming SUV, currently codenamed "Cullinan." This will also be used for future Rolls Royces.
The new architecture of the automaker will have access to BMW's myriad of next-generation driving technology, so there's much to expect from this new Phantom. But why is this news important again? Rolls Royce announced earlier this year that the production of the current, seventh-generation Phantom, introduced in 2013, will be coming to an end.
Of course, before that happens, Rolls Royce will build a series of special edition Zenith models to commemorate the old Phantom.
Fortunately for Rolls Royce, the demand for the would-be Phantom predecessor hasn't slowed even for a bit. In fact, Rolls Royce boss Torsten Muller-Otvos said that the announcement of the discontinuation of the production upped the demand even more. People are suddenly interested in the Phantom VII.
This clearly demonstrates that Rolls Royce's customers remain to be those who prefer luxury and exclusiveness over purchasing mass-luxury brands.
The Phantom was launched more than a dozen of years ago, but the models have undergone basic updates over the years. These updates included a refresh for the 2013 model, and there have been a number of bespoke special edition models too.
Production for the current Phantom will end on December 31, although there are still units available until "well into" 2017.