Skoda's Baby SUV Is Due By 2020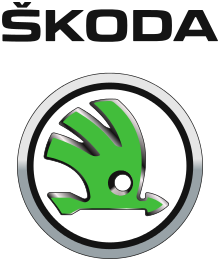 Skoda's next compact SUV, which will slot in between the Skoda Karoq and the Skoda Kodiaq, will be on sale by 2020. It will be the most practical and spacious model in its class, hoping to best rival Nissan Juke. The new compact SUV, whose name has not been released yet, will be the third in the brand's expanding range and will be the "spiritual successor" to the Yeti crossover that will be revealed next year.
For this new crossover, Skoda is focusing on practicality using the VW Group's new MQB AO platform in the longest possible set-up. Its wheelbase will measure 2,645mm, giving the car more space inside than the VW T-Roc.
Bernhard Maier, the Czech company's big boss, said that they hope to position the new Skoda "at the upper end of the segment, so we have a longer wheelbase, have a bigger boot and more space in the interior."
But while the platform will adopt an all-wheel drive, the new Skoda will not come equipped with the tech to keep the price down. It will arrive with VW's latest batch of engines, which for the most part will be a version of the 1.0-liter three-cylinder petrol used in the Fabia and Octavia hatchbacks.
There will likely be two variants—one that makes 95 horsepower and another that chucks out 115 horsepower. Buyers who want more power may opt for the 148-horsepower 1.5-liter four-cylinder turbo. There will also be a 1.6-liter diesel option. As for a plug-in hybrid version? That's unlikely, at least for now.
The arrival of Skoda's newest crossover SUV in 2020 comes in the midst of "the largest campaign of launches in Skoda's history" in a segment that has become the fastest growing in Europe's auto industry. By 2020, SUVs are expected to account for 34 percent of new cars sold in the region.
Maier said they plan to offer 20 new models by 2020 and nine of those will be electrified.