Spy Shots Reveal the 2017 Peugeot 3008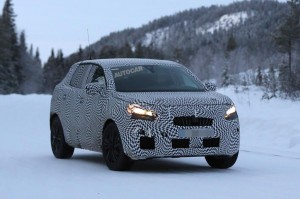 We are now seeing the new 2016 Peugeot 3008 ahead of the September 2016 Paris Auto Show, where it is scheduled to have its world debut. For this year's 3008, the French automaker decided to drop the minivan body style and embrace the SUV bandwagon. So, say a long and sad goodbye to the 3008 minivan because we will be seeing the last of its production run.
The second-generation 3008 looks like a better compact crossover SUV than most of the models we now see in the market. The exterior design in the spy shots appears to be based on Peugeot's Quartz concept that was unveiled in 2014. On the other hand, its interior is probably derived from the same EMP2 platform used in the French auto's 308 compact hatchback.
The interior is going to be upgraded as proven by the new spy shots revealed of the 3008. It will be getting a new digital instrument cluster in front of the new steering wheel, which is similar to the Peugeot 308.
The reason for the more elegant interior is Peugeot's aim to be recognized apart from its rivals.
Reportedly, the new 3008 will have a couple of powertrain options. There's a range of turbocharged 4-cylinder gasoline and diesel engines. In particular, the 2017 model will have the 1.2-liter three-cylinder petrol that features in the 308 SW.
However, the new 3008 will not carry the diesel hybrid, which was recently dropped from the current 3008 range. What it would probably have is the petrol plug-in hybrid.
You can opt to pair these engines with either a 5-speed manual or 6-speed automatic. Combine these engines and transmission choices to either a front-wheel drive or four-wheel drive, then you've got yourself quite a good crossover SUV.
Peugeot will start delivering the new 3008 in early 2017 in markets where the French brand is available.
Peugeot is looking to rival Ford Motor Company's Kuga (sold as the Escape in the United States), the Nissan Qashqai, Renault Kadjar and Volkswagen Tiguan.