Tag Archives:
2015 Mazda CX-5
Let's start this with a riddle, shall we? So, the hottie we are talking about is not new to you. Well not entirely. For all you car lovers would already know, this one is easily into the third phenomenal year of being around and fascinating the crowd. It can rightly be included among the most popular and sough-after compact crossover SUVs to have come our way recently. There have been some very impressive reviews by industry experts, too! Guess you got it right! It is the very 2015 Mazda CX 5 we are talking about. It is about to take the market in its stride and it is great to know it a little better before all that happens!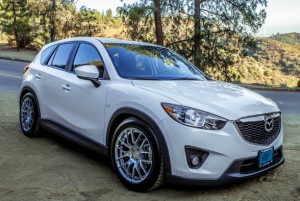 So, in a market where Honda CR-V and Toyota RAV4 have sale-volume to their name, many are doubting if the upcoming 2015 Mazda CX 5  has any chance at all. One thing is for sure, all these people with these speculations haven't really seen this one yet! The company is sending our way three trims, which are called sport, touring and grand touring. We have hears that all three are going to come equipped with AWD.
For who could really not be bowled over by the sturdy sporty look and the neat instrument panel that this beauty flaunts so fantastically. Add to all these merits the stupendous average of 35 miles per gallon and you know you have a winner, already. Really, is there any other machine that can beat these features? We highly doubt that! And we have kept one point under our hat. It comes with a choice of a manual transmission, too! However, that is only available in the front-drive Sport trim. But still, we all know that it is such a unique feature for a crossover to have that it is sure to limit the number of contenders for this Mazda offering.
So the sporty look, fuel efficiency and manual transmission was one thing, the upcoming 2015 Mazda CX 5 has other feathers to its cap. Don't believe us? Hear us out. It also boasts of a keyless entry feature, which has already appealed to so many car lovers out there. Although its 2.0 litre engine is drawing some flak and puckered brows from the industry experts, that is one thing that we can overlook! Especially, because the Touring and the Grand Touring trims come with 2.5 litre SKYACTIV engine! Yes, these two variants are certainly more rocking and are built to fit into our speedy imaginations!
So major highlights of the upcoming 2015 Mazda CX 5 lined up for your kind attention – the word is out that it is already loved for its affordability. That, of course, tops the list and then comes the pleasure of driving. Some are going to the extent of calling it an absolutely smooth and fun-filled experience. We already discussed the fuel economy and the sleek look! Now all that we need is this stunner 2015 Mazda CX 5 out on the roads!
Looking forward to buy a versatile yet affordable small sized SUV along with features like excellent fuel economy, well built luxury interiors, improved functionality stellar safety numbers and impeccable driving experience? Then fret not finally Mazda has listened to all your wishes and has come up with its relatively affordable 2015 Mazda CX-5, which has become for many of the reviewers a favorite in this section. Undoubtedly, Mazda CX-5 meets the exact definition and expectation of a small sized futuristic SUV and it must make entry to your short list for worth buying small SUVs in 2015.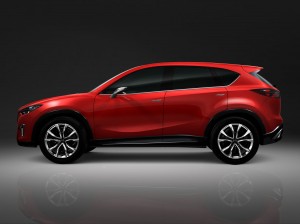 If we take a deep look at the 2015 CX-5, surely you will find many reasons to fall in love with it as it is meant to make your life simpler. The car offers maximum comfort for daily driving and roaming around with kids, followed by complete ease to take out or fit in while parking. Mazda has maintained its standard 2.5 liter engine on all the available trim levels that offers strong acceleration along with its best in class fuel economy. For adventure people who look forward to weekend for fun filled adventure rides, Mazda CX-5 is a pleasure to drive with its quiet cabin, smooth ride and comfortable seating space, thus making it an excellent vehicle for long road trips.
If you compare this version of Mazda CX-5 with other small crossovers you will find that it is actually a fun to drive car with its precise steering and amazingly sporty handling, which are all a must for such a futuristic SUV. Although, Mazda has kept its CX-5 almost unchanged except two key features, which are keyless entry and ignition, which have always remained a standard in their all Touring and Grand Touring trim levels.
Live every other SUV hitting the market for 2015 Mazda CX-5 also has its share of lows and for us the main flaw in this brand new futuristic SUV is its subpar electronics interface. If we compare the infotainment systems of other Mazda rivals, it becomes clear that company has failed to come over its mediocre graphics, poor navigation and disorganized placement of menus, lack of scrolling feature on map screen and lot more. Sound quality is not that good to even talk about although they are offering Bose Audio System. On performance level as well, if you are planning for a car that you can take out with full passenger load and cargo then we recommend you to buy 2.5 liter engine version.
Because small crossover has evolved a lot in past few years and there are several options to check out before making any final decision. Some of the worthwhile competitors for Mazda CX-5 are Honda CR-V, Ford Escape, Toyota RAV4, Jeep Cherokee and Subaru Forester. As they all have something or the other that can challenge your decision of buying Mazda CX-5 before even having a look at them.
But, we still believe no matter how good the rivals are, Mazda CX-5 still scores high among others and it actually deserves strong consideration.