Tag Archives:
2015 Volvo
Ever since the concept of family vehicles has been introduced in the automobile world. They have been enjoying the reputation of being boring and the same becomes quite evident when we talk about something bulky and downright sober like a Volvo. The family vehicles from Volvo have been carrying the burden of being traditional with features like cinder block styling, ultra sensible nature and sleepy driving dynamics. But for 2015, Volvo has come up with something absolutely different from what they have been catering to till date- 2015 Volvo XC60.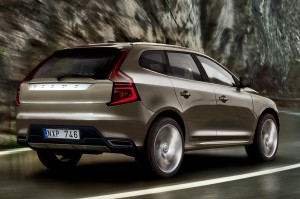 The 2015 Volvo XC60 has already been in the market for some time and has always been appreciated for its sleek exterior design, stylish cabin space and engaging driving dynamics. Above all these, the characteristic attributes if this Volvo SUV make it a sensible vehicle with exceptional family friendly features and space, beautifully complimented by excellent crash test scores. For 2015 Volvo has made its Xc60 even more appealing with the addition of all new four cylinder engine, which is capable of providing energetic acceleration and amazing fuel economy for its class. The latter has been aided by the new and equally efficient eight speed automatic transmission system and refined automatic engine stop start system. Unfortunately, 2015 Volvo XC60 will be providing these features only for the front wheel drive models, whereas the old machines with six cylinder engine and six speed automatic transmissions will continue to come with all wheel drive feature. The difference in the fuel economy of both the engine versions is quite evident and also the acceleration which becomes even more powerful with laggardly 3.2 AWD model.
The front wheel drive 2015 Volvo XC60 has new engines for its trim levels along with the inclusion of moniker Drive E. the T5 Drive E trim level is occupied with turbocharged 2.0 liter four cylinder engine, whereas the T6 Drive E will come with novel turbocharged and supercharged 2.0liter four cylinder engine. Both these powerful engines of 2015 Volvo XC60 are accompanied by the equally powerful eight speed automatic transmission system and automatic start stop engine, which is standard. With all these enhanced features XC60 manages to achieve segment leading fuel economy numbers.
With the exception 2015 Volvo XC60 has made in the budding compact luxury SUV segment, we certainly don't mind recommending it as one of our best choice among the top 2015 compact luxury crossovers. One of the primary appeal of this vehicle is its well rounded nature, which makes it a perfect competition for some of the other crossover belonging to the same class, moreover with all the distinctive styling and additional features, Volvo has still not lost its family hauler charm, which makes it an ideal family friendly car. Some of the key competitions for 2015 Volvo XC60 are 2015 Acura RDX which is also a family friendly SUV, fuel efficient and extremely stylish Audi Q5 and  appealing 2015 BMW X3. You may find Volvo a bit pricey, but with the features it comes packed with you won't mind spending a bit extra for some great family time.
Volvo's XC90 made its first ever appearance in the year 2003 and it hasn't undergone any major changes since then. Yet. For the year 2015, the Volvo XC90 will go under the knife for good as the automakers plan to redesign it in all ways possible. Today, when each and every model usually gets an update in about five years or so, the Volvo XC90 remain unchanged for about ten years and it was high time that the brand thought about buffing it up for the new age SUV lovers. The major reasons to stick to the good old design of the Volvo XC90 were safety and minimalistic design, which is signature for the brand. However, due to a rapid advancement in design and performance of its competitors, the redesign became crucial to the 2015 Volvo XC90.
There has been no official unveiling of the exact redesigned skin for the 2015 Volvo XC90. But there have been guesses and anticipation. Many are considering the XC Coupe Concept as a foretaste for the design of the XC90 SUV. After all, there's only a little difference. A coupe has two doors while an SUV has four along with more seats. Imagining the 2015 Volvo XC90 is easy. An erect grille, extended hood and a broadened rear with newly designed taillamps is what that should be seriously included into the design of the 2015 Volvo XC90 to make it look more defined and aggressive. As a matter of fact, along with a completely redesigned front fascia and rear, the 2015 Volvo XC90 will be underpinned by a new platform which is anticipated to reduce the weight of the SUV dramatically.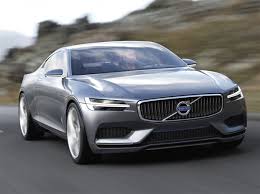 The all new 2015 Volvo XC90 will be powered by a 2.0 liter turbocharged four cylinder engine mated with an eight speed automatic transmission. While there are not much precise details about the trim levels and other powertrains, there is news that the upper trims could feature more powerful engines making up to 300 ponies. Another big news associated with the release of the 2015 Volvo XC90 is that there is a great possibility of Volvo knocking down the Mitsubishi's soon to release Outlander Plug-In Hybrid, by launching the XC90 PHEV in the summer of 2015. This PHEV model is likely to feature the similar 2.0 liter turbocharged, direct injected engine along with two electric motors to offer both front-wheel and all wheel drives. This, again, is expected to produce about 300 horses of power.
The safety features get enhanced for the model year 2015 as the Volvo XC90 could possible feature night-time pedestrian detection, adaptive cruise control, steering assist and correction and collision protection along with the already present amazing safety features.
The 2015 Volvo XC90 is most likely to set the roads on fire in the wake of the year 2015. The starting price is estimated to be about $42,000. While it faces tough competition with models like the Acura MDX and GMC Acadia which are family SUVs at a more affordable price, the Volvo XC90 would surely be a hit!