Tag Archives:
2017 Rolls Royce
So, it wasn't just another rumor in the motor world. This one had meat in it. You may have heard it a zillion times and you told yourself – 2017 Rolls Royce SUV– really doesn't add up. After all, it doesn't sound like the brand at all. However, the motor industry is anything but predictable. So, you may have imagined that the brand won't venture into SUVs but get ready to be surprised. The news about Rolls Royce coming up with an uber-luxurious SUV is every bit true. The prestigious brand is working on building this amazing machine which according to Giles Taylor, the design boss, won't affect the stature of the Rolls Royce Brand.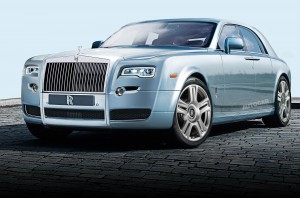 The idea of 2017 Rolls Royce SUV has got us all curious, all ready. To add fuel to fire, Taylor has stated that he has invested significant energy and time on function and functionality of the new machine. He has clearly mentioned that his intentions were to create a properly functional vehicle – smooth and efficient. He has ruled out any possibilities of giving it a shooting brake. He is very convinced that this one won't be a crossover with a sloping roof, by any stretch of imagination. No way. This one is going to be just the way an SUV is supposed to be. Sloping roof or not, we are sure it is going to be one hell of a SUV and we have reasons that support our belief.
To add to our excitement, our man Taylor has also talked about the evolution of the interiors in the 2017 Rolls Royce SUV. He has specified that the driving factors will be coolness and modernity without really interfering with the luxurious appearance and the royal aura.
Though, the design crew is still at a very nascent stage, the desirability of the machine has already soared. So much so, that there are predictions that the 2017 Rolls Royce SUV is going to be more ghost family inclined than closer to the Phantom family. Again, relying on predictions and predictions alone, chances are that the Rolls Royce off-roader is going to greet car enthusiasts only towards the late 2017. This tells us its launch is going to be dangerously close to the launch of the upcoming Bentley SUV. This translates into a super exciting time for all of us.
Apart from Rolls Royce SUV, 2017 is going to bring so much more to the roads. It is also suspected that the new 2017 Rolls Royce SUV will be sharing the same platform as the much-awaited seven-seat BMW X7. A sophisticated steel, aluminium and carbonfibre plastic architecture, the BMW promise is no joke, at all. It is likely to set the tone for the future Ghost and prospective 9-series family. However, Rolls Royce is all geared up to meet this challenge. Come 2018, Rolls Royce SUV, a new Phantom and a mystic Ghost are going to conquer the world. Who dares beat that?