Tag Archives:
8-series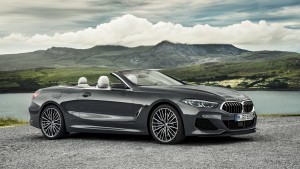 The new BMW 8 Series Convertible is coming with a lot of standard features. Although the Convertible looks identical to the Coupe, the dimensions are a little different and it comes with a soft top that can be opened or closed in just 15 seconds and at speeds of up to 31 mph.
At first glance, the 8 Series Convertible looks like a coupe with a soft-top roof. The convertible, however, will be shorter than the coupe and the height will be 7mm lower, too, unless you want that unlimited headroom by dropping down the roof.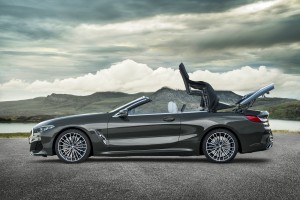 The coup de grace of the 8 Series Convertible is the electric soft top that can open or close in just 15 seconds. When closed, the car is designed to have a slight taut to maintain that coupe-like appearance. While this is great, that soft-top roof will eliminate the boot space. The Convertible only has 350 liters of usable cargo room, which is 70 liters less than the 8 Series Coupe. The top will come standard in black but buyers can choose an Anthracite Silver finish for an additional price.
The soft droptop is not the only thing that separates the BMW 8 Series Convertible from the rest. BMW also included a wind deflector as standard equipment. This will help reduce wind turbulence but if you don't need it, you can remove, fold, and stow it away.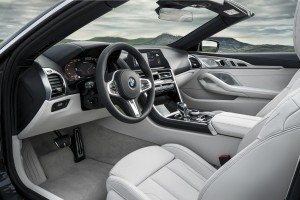 The front seats can be electronically adjusted and they come with neck warmers. If you want this same setting on the seats and steering wheel, you have to mark these off on the options page and pay a little extra. The Convertible also comes with a new rollover-protection system that has two aluminum bars inside the front seat headrests. Should there be an accident, the bars will automatically shoot up and help protect occupants from being crushed.