Tag Archives:
911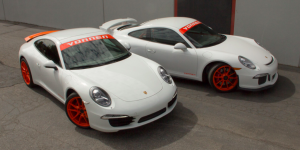 Porsche earlier announced that a plug-in hybrid version of the Porsche 911 is in the works. The bad news is that it will not arrive until four years into the future. So for those who own either a Porsche 911 Cayman or Boxster, they do not have to wait that long because Vonnen Performance announced that their hybrid conversion for the models will be arriving soon.
The aftermarket tuner Vonnen Performance is an off-shoot of Porsche suspension specialist Elephant Racing. They revealed to Road and Track that they are working on a system that turns the 911 Boxster or Cayman into a functioning hybrid car. The package is compatible with the 2012 to 2016 models of the said vehicles.
Vonnen aims to accomplish this by replacing the stock flywheel with an electric motor. Next, an inverter is installed on top of the engine. After that, a battery pack is mounted in the front trunk. Lastly, the company puts their very own Vonnen Control Unit (VCU) into the auto.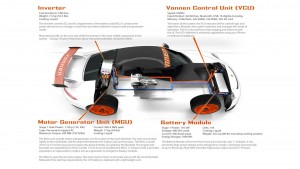 The VCU is plugged into the car's engine control unit (ECU) via a Controller Area Network (CAN bus). That allows the computer of the vehicle to monitor factors like the RPM, speed and throttle input. Based on the readings, Vonnen's computer releases energy through the crankshaft-mounted motor. Therefore, as the driver steps on the gas pedal, the hybrid motor directs power to the motor on the crankshaft to give it more rotating force.
The Vossen Performance package puts an additional 175 hp and 150 lb-ft of torque to the Porsche 911. The penalty for the power boost is a weight increase of merely 120 lbs. The minimal increase in weight despite all the upgrades is made possible by ditching the stock flywheel to make way for the company's 38-pound motor as well as removing the starter motor because the hybrid system no longer utilizes it and taking away the 12-volt battery, which is no longer needed.