Tag Archives:
AI

The unveiled 2019 Audi A8, which will go on sale in 2018, may be a little conservative when it comes to its exteriors looks, but the technology is super advanced. This fourth-generation A8 is the oldest among its peers, but there is still significant interest on what Audi can still possibly do with this particular line.
A redesigned version of the flagship sedan was launched on Tuesday during a special event in Barcelona, Spain. It's nothing special from the outside, but Audi fitted it with a "Level 3" self-driving capability. According to the Society of Automotive Engineers (SAE), a Level 3 self-driving technology is when a car can take complete control in specific situations, with the driver being able to take over after a short warning period.
Level 3 Artificial Intelligence
The major technological feature of the 2019 Audi A8 is the AI-based software that it comes fitted with. The system not only controls the self-driving capability of the vehicle, but also acts as an "electronic concierge" of some sorts. This is the first software announced to have a Level 3 capability since the most advanced software the public has seen so far is a Level 2 self-driving capability.
A Level 2 software requires the driver to monitor the situation and to take over in an instance in case of an emergency.
Included in the A8, the Level 3 system can take over during "some" parking situations and self-drive during traffic jams on uninterrupted roads like highways. The system can provide a speed up to 37mph, allowing ample time for the driver to take over if something goes wrong. Under these situations, the driver can use the phone or read a book while the system has taken over.
The possibility of sleeping in a car under a self-driving situation is still not possible, though, unless a Level 4 is realized. Experts are predicting that a Level 4 car may be available by next decade while a Level 5, where there is no driver needed, would have to take some more time.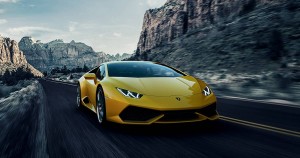 The automotive landscape is slowly transitioning to a different level. Most automakers are now pouring in a lot of their resources in their research and development so that no one will be left behind in terms of electrification in cars and during the shift to autonomous driving.
Lamborghini is one of the world's most recognizable producers of luxury super sports cars. The brand had been identified with power, style and the performance of its cars. With the advent of new car technologies, is the automaker planning on adapting self-driving systems?
Murray Newlands recently sat down with Maurizio Reggiani, the Director of Research and Development of Lamborghini, to get his take on the matter.
Based on the article that was posted in Forbes, Lamborghini appears to be treading carefully on the subject. The automaker seems to be looking into the technology but it does not want to integrate it in their sports cars in an invasive manner. After all, people buy Lamborghinis because they want to experience driving it.
Reggiani wants their artificial intelligence to be useful in adaptive cruise control during a drive downtown or in a traffic jam. He also expects it to improve the skill and activity of driving their cars. From his statement, he expects the AI to mainly provide predictive instructions to the driver in crucial moments like when cornering or when the vehicle steers out of control due to overspin.
The Lamborghini exec said the AI systems will probably be used heavily on the Urus since it is a daily-use car. It would be a different story in their sports cars though because they want their drivers to have fun and get the best manual driving experience from them.
Another issue about putting a lot of AI systems in the sports car is that it will compromise its weight. Reggiani added that the same is true with putting electric batteries in their autos. The sound of the Lamborghini would be traded off with the electric battery too.
The interviewer even went as far as to ask whether the company will be developing flying transportation mobility devices like what Toyota announced. Reggiani answered that they will never go in that direction.
Reggiani concluded the interview by reminding that people don't buy Lamborghini because they need it. They purchase it as an award for themselves or to gratify themselves. It is not an ordinary car for day-to-day use.