Tag Archives:
Alfa Romeo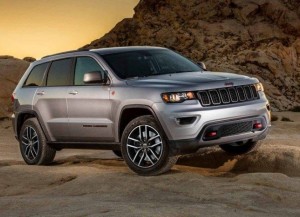 The Jeep Grand Cherokee, together with the Dodge Durango, has been using a premium platform gifted by Daimler since 2011. But that's about to change now as the next-generation Grand Cherokee will underpin the same platform used on the Alfa Romeo Stelvio.
This was confirmed by company CEO Sergio Marchionne during the Fiat Chrysler Automobiles investor conference in Italy last week. Marchionne confirmed reports that the Grand Cherokee is using the same platform used by the Stelvio and the Giulia sedan.
The original architecture has been modified and extended to accommodate both the two-row and the three-row Grand Cherokee, Marchionne said. The Jeep plans to release both five-seater and seven-seater for the new iteration of the Grand Cherokee. But more than that, the company CEO also revealed that Jeep is planning to come up with a three-row E-segment mid-sized SUV by 2022. That vehicle might be called the Grand Cherokee as well, though we're not exactly sure where it will sit in the lineup.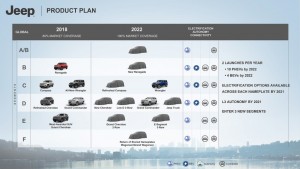 Based on the company's plans, the new Grand Cherokee will be the first vehicle in the lineup to have Level 2 self-driving capability. That means it will be able to brake, accelerate, steer, and change lanes on long highway drives, similar to what the Cadillac Super Cruise system can do. That semi-autonomous driving capability may arrive in 2020, though a Level 3 self-driving technology is slated to appear sometimes by the end of 2021.
There is no specific timeline yet for the next-generation Grand Cherokee, though the work on the new platform has already started. That means that the new vehicle might arrive by 2019 or 2020 at the latest, which is at the end of Jeep's ambitious five-year plan.
The self-driving technologies might appear on this next-generation vehicle. At least, that's what makes sense to us. It's going to either be a 2020 or 2021 model.